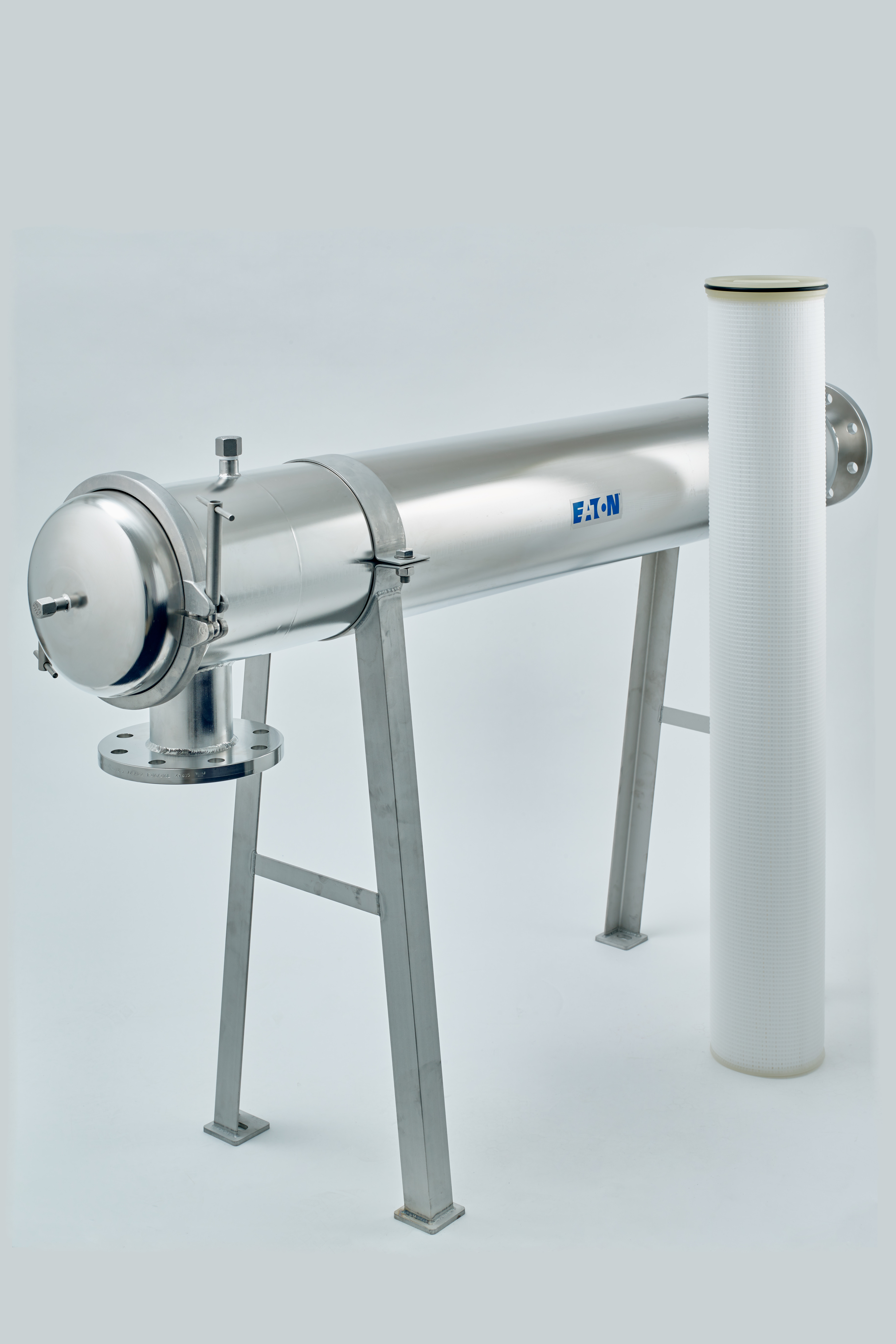 The Filtration Division of energy management company Eaton has developed two new depth filter cartridge ranges, the BECO Protect HF HighFlow and the CL Coreless depth filter cartridges and matching cartridge housings, the BECO Integra Cart KHF and KCL.
Both depth filter cartridges are designed for filtration processes with high flow rates and particle retention capacity and so are primarily used for pre-filtering and fine-filtering water.
BECO Protect HF HighFlow depth filter cartridges have absolute retention rates of 1, 3, 5 or 10 µm for fine filtration. They are made of a pleated, multi-layer, thermally bonded polypropylene filter material (PP), with an optimised filter area of 4.9 m2 per 40-inch element to ensure high flow rates.
The BECO Protect CL Coreless depth filter cartridges enable pre-filtration with absolute retention rates of 5, 10, 20 or 40 µm. They are wrapped and graded from coarse to fine to ensure a high particle retention capacity and measure 40-in, without end caps and outer support cage. They come with a large diameter so they can achieve high flow rates at low differential pressure.