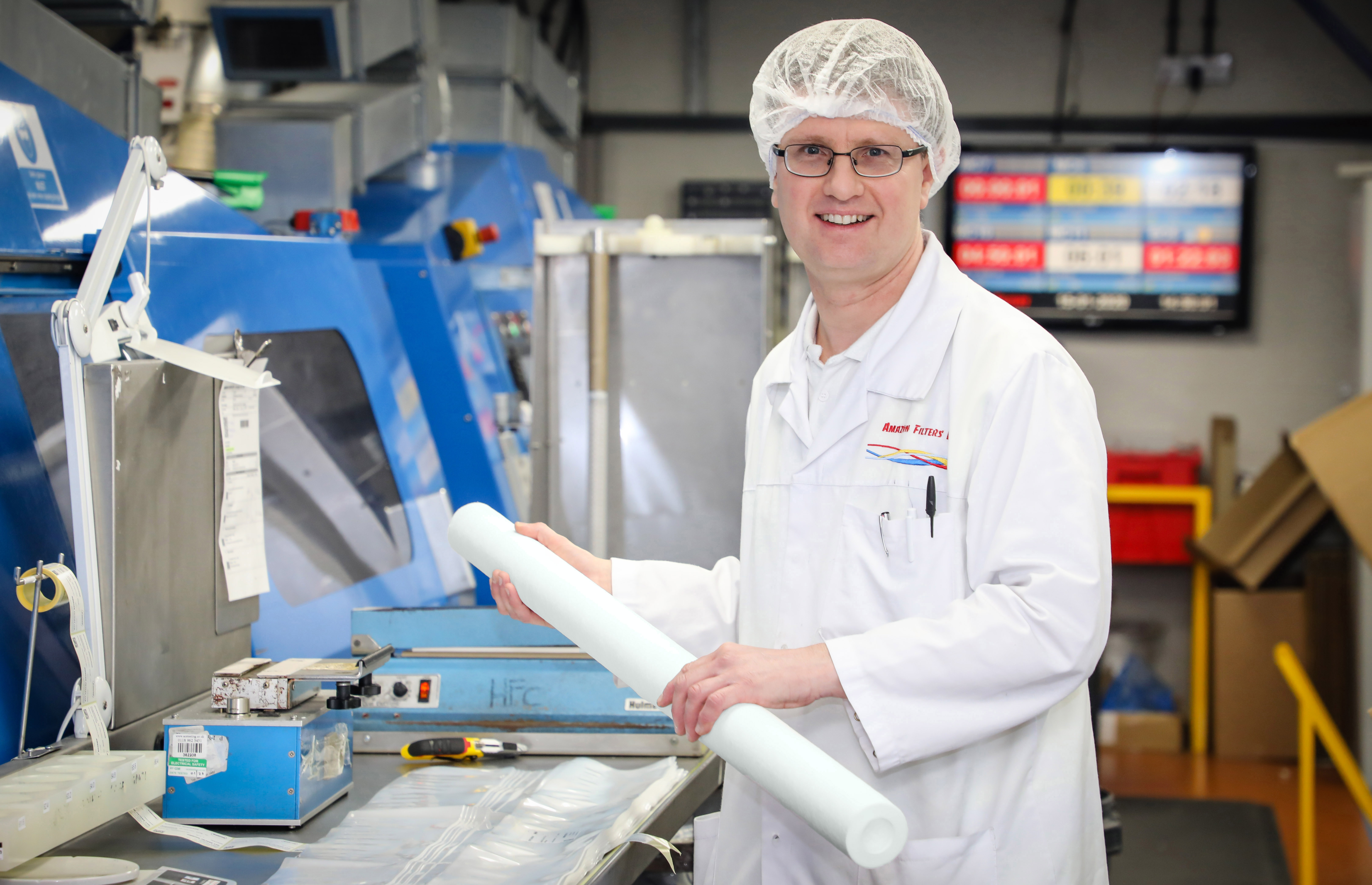 Amazon Filters has strengthened its SupaSpun and SupaGard meltblown filter range with the additional option of KilBac technology. 
The company's new SupaSpun KilBacand SupaGard Kilbac filters are designed for applications in water processing across many industry sectors, KilBac's meltblown fibre construction prevents biofilm build-up on filters in both multi- and single-pass water systems.
The technology harnesses micron-sized particles containing active silver, zinc and copper. Combined with a base polymer, the metals are incorporated in different combinations to combat the growth of bacteria or algae on the filter.  Precise control of fibre diameters during manufacturing ensures that the maximum area of antimicrobial material is exposed, optimising performance.
A rigorous testing programme demonstrated KilBac's effectiveness against biofouling and the subsequent filter blockage or sloughing off contaminants that can blind membrane systems downstream.
KilBac can inhibit bacterial and algal growth by disrupting metabolic activity at cellular levels. While both inhibit the growth of bacteria and algae, SupaSpun Kilbac is an absolute depth filter while SupaGard Kilbac is a nominal depth filter, which has broader manufacturing tolerances, so enabling greater variations in effective porosity