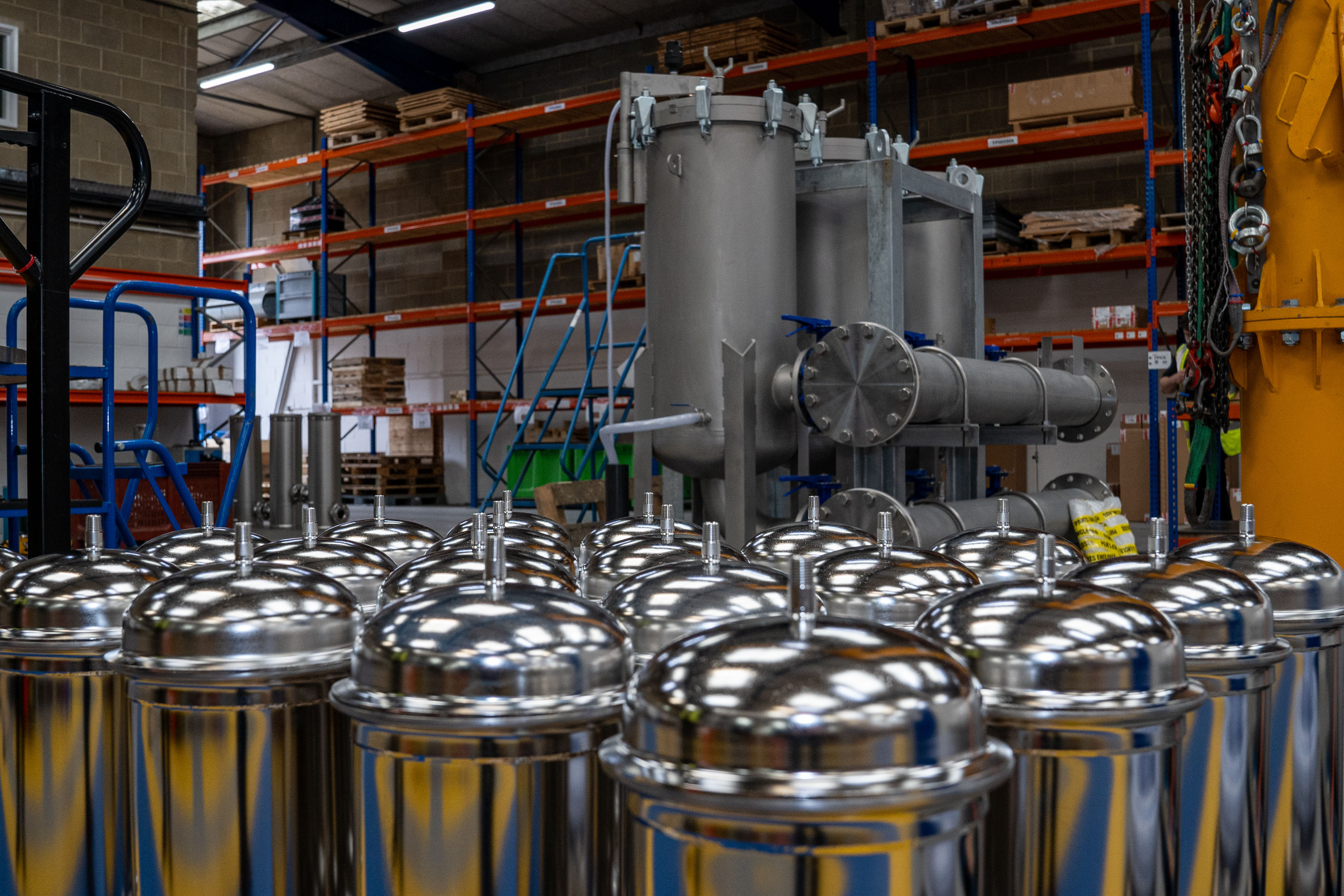 The UK's Amazon Filters is set to manufacture critical components for the large-scale production of green hydrogen.
The industrial filter maker is preparing new production capacity at its facility in Camberley, Surrey, to build bespoke filters and housings for use in water electrolysis powered from renewable energy sources.
Amazon Filters' filter housings will be used in the filtration processes supporting the construction of electrolysers. These help with the storage or active deployment of green hydrogen for downstream applications in industries such as transport, chemicals, agriculture and steel making.
"Green hydrogen promises to be a truly game-changing, clean energy technology to power vehicles, heat buildings and produce electricity," said Karl Pizzey, Amazon Filters' operations director. "Thanks to our investment programme in 'quick and able' manufacturing capacity at our Camberley production centre, we are ideally positioned to design, make and deliver highly bespoke filter vessels precisely in line with industrial need."
The green hydrogen process is an environmentally friendly, economic alternative to more established hydrogen production that relies on fossil fuels.