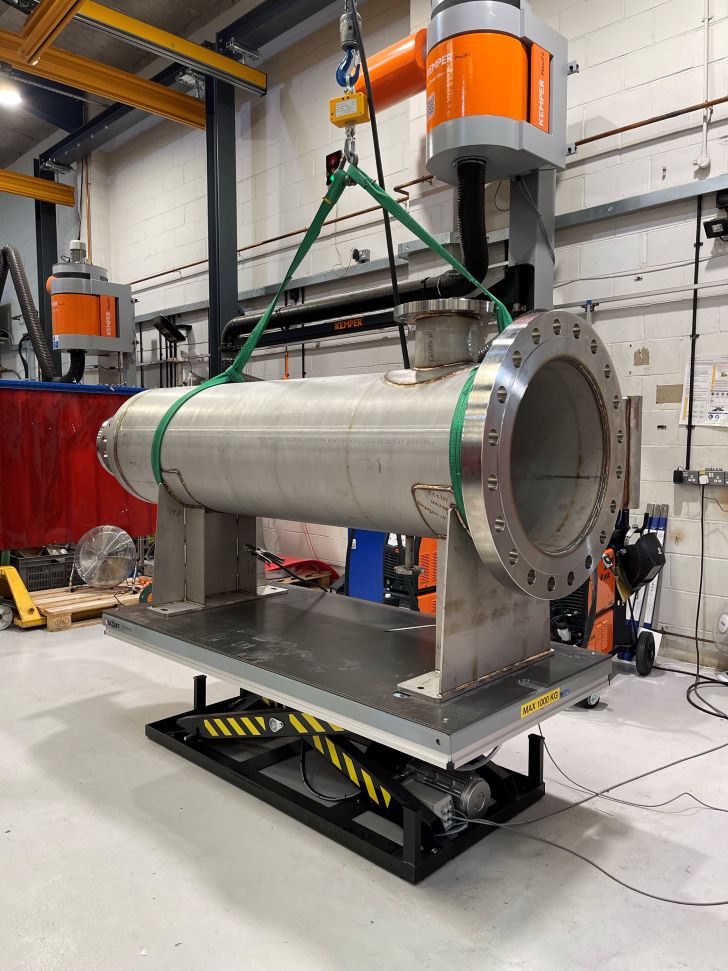 Amazon Filters has installed a powered lifting platform at its fabrication facility in Camberley, Surrey, UK to help with the welding of larger filtration housings while ensuring operator health and safety.
The new motorised platform is the latest stage in the industrial filter maker's £1 million investment programme to boost production capacity.
With a 1000 kg load capacity, the new platform features a reinforced table plate that can be adjusted to different heights and angles for ease of access and removal of handling hazards.
The new platform, which replaces a series of fixed-height welders' benches, will help Amazon Filters to fulfil bespoke orders for larger housings including from water companies.
Dan O'Sullivan, team leader for Housing Fabrication at Amazon Filters, said: "The platform is capable of handling any challenge and makes the construction of large and bespoke vessels safer. This is part of our continual programme of investment in innovations that make it easier and safer for us to do a good job."
Other recent investments to improve welding processes at Camberley include a large weld bay for making mobile skid assemblies coupled with extra floor space and additional overhead craneage.
Amazon Filters' operations director Karl Pizzey said: "Our investment programme underpins our 'quick and able' manufacturing capacity to support customers in all our core sectors. It is all about being well placed to deliver new and bespoke products in short order."