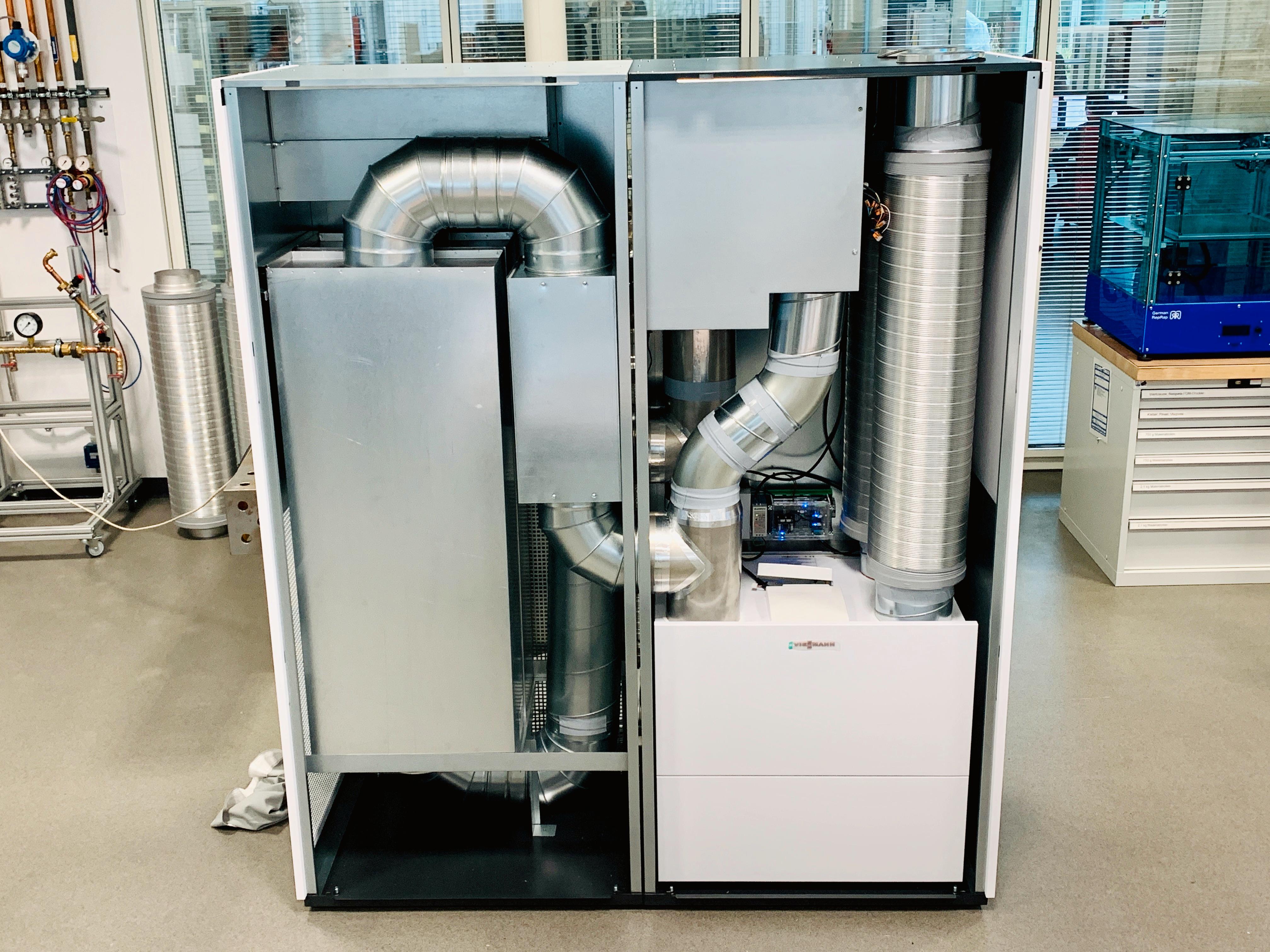 Viessmann's new hybrid ventilation unit, the Vitovent 200-P, provides closed rooms with constant circulation of filtered air, greatly reducing the risk of occupants breathing in contaminated aerosols which can spread across indoor spaces such as schools.
The Vitovent 200-P counteracts the danger of contaminated aerosols by using displacement ventilation. This works by providing a constant supply of filtered fresh air into the room at low velocity through diffusers close to the floor, then extracting the air near ceiling height after it has risen due to heat exchange with occupants' bodies. Good air quality and a comfortable environment are ensured by the constant supply of fresh air with heat and moisture recovery, the continuous air circulation, and the extraction of air containing CO2 and Volatile Organic Compounds' (VOCs) pollution.  
The effectiveness of the Vitovent 200-P was shown in a successful pilot project at a school with about 1,000 students in Germany. Work has since begun on supplying the system to a further 50 schools and institutions in Germany. They system can be simply and inexpensively retrofitted by replacing a window panel with an isopanel.