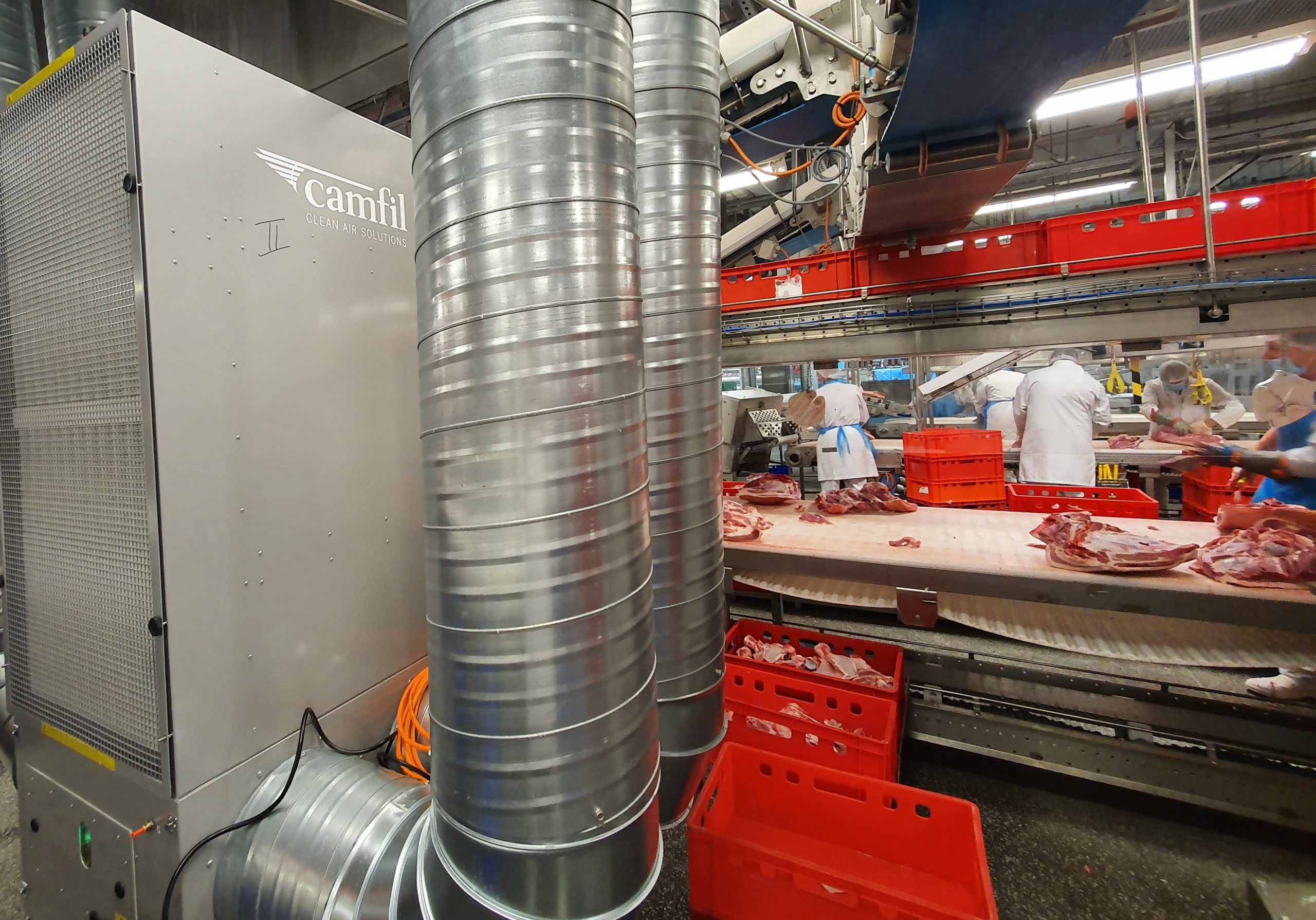 Camfil has fitted its HEPA air cleaners, the CC 6000 and CC 2000 and its ProSafe HEPA H14 filter in a meat production facility in Germany, part of the Tönnies Group.
The Tönnies Group wanted to protect its employees and its facility from harmful pathogens that could cause Covid-19.  Its aim was to set high hygiene standards for sensitive food areas and improve indoor air quality at the facility. Often, the lack of standards in the meat production industry around ventilation and design limitations can lead to poor airflow and insufficient positive pressure in the indoor environment.
In addition, to achieve the required temperatures of 6–10°C, Tönnies uses convection coolers which cool the circulating air and return it to the room for reuse. However, studies have shown that airborne pathogens such as viruses can spread through this air recirculation.
The company's new multi-level hygiene solution from Camfil cleans the indoor air of circulating aerosols or viruses and provides clean filtered air to the cooling system for circulation.
Initial measurements showed a particle reduction of more than 50%.