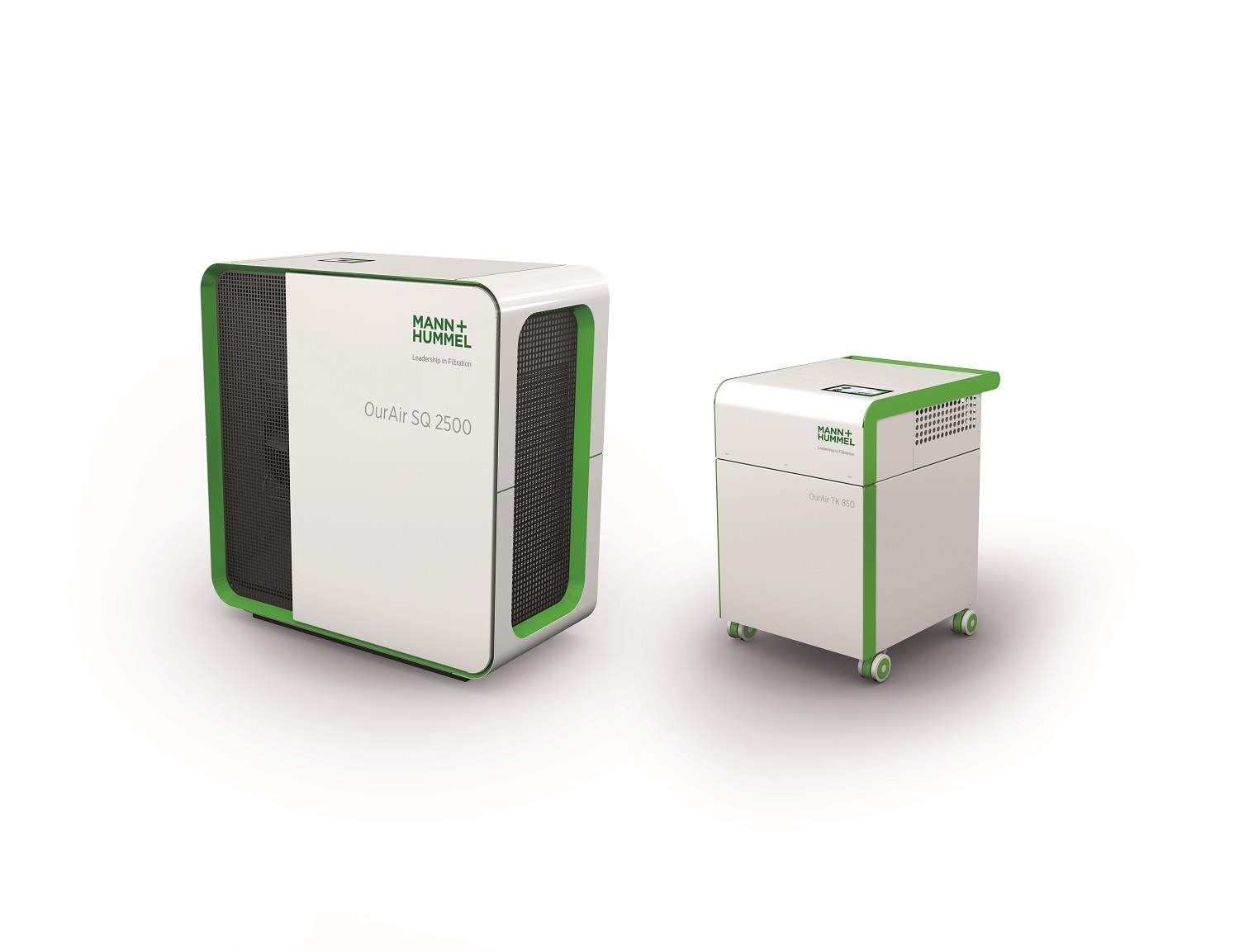 Mann+Hummel has developed two new room air purifiers, the mobile OurAir TK 850 and stationary OurAir SQ 2500, both containing HEPA H14 filters, which are capable of reliably filtering more than 99.995% of viruses, bacteria and micro-organisms from the air.
As such, the air purifiers create almost completely virus-free air in internal spaces and ensure that infectious virus particles such as SARS-CoV-2, which can attach themselves to aerosols, are almost completely filtered out.
The stationary room air purifier OurAir SQ 2500 is suitable for rooms of up to 200 m² and the mobile room air purifier OurAir TK 850 for rooms of up to 70 m². Both devices replace the air contained within the specified room sizes five times per hour, allowing the aerosol concentration in rooms to be quickly reduced by a significant amount, and kept at a constantly low level.
The technology is energy efficient and helps to protect against infections caused by colds, flu viruses and mould spores. The company said its air purifiers are a complementary measure to the existing hygiene and distance regulations.