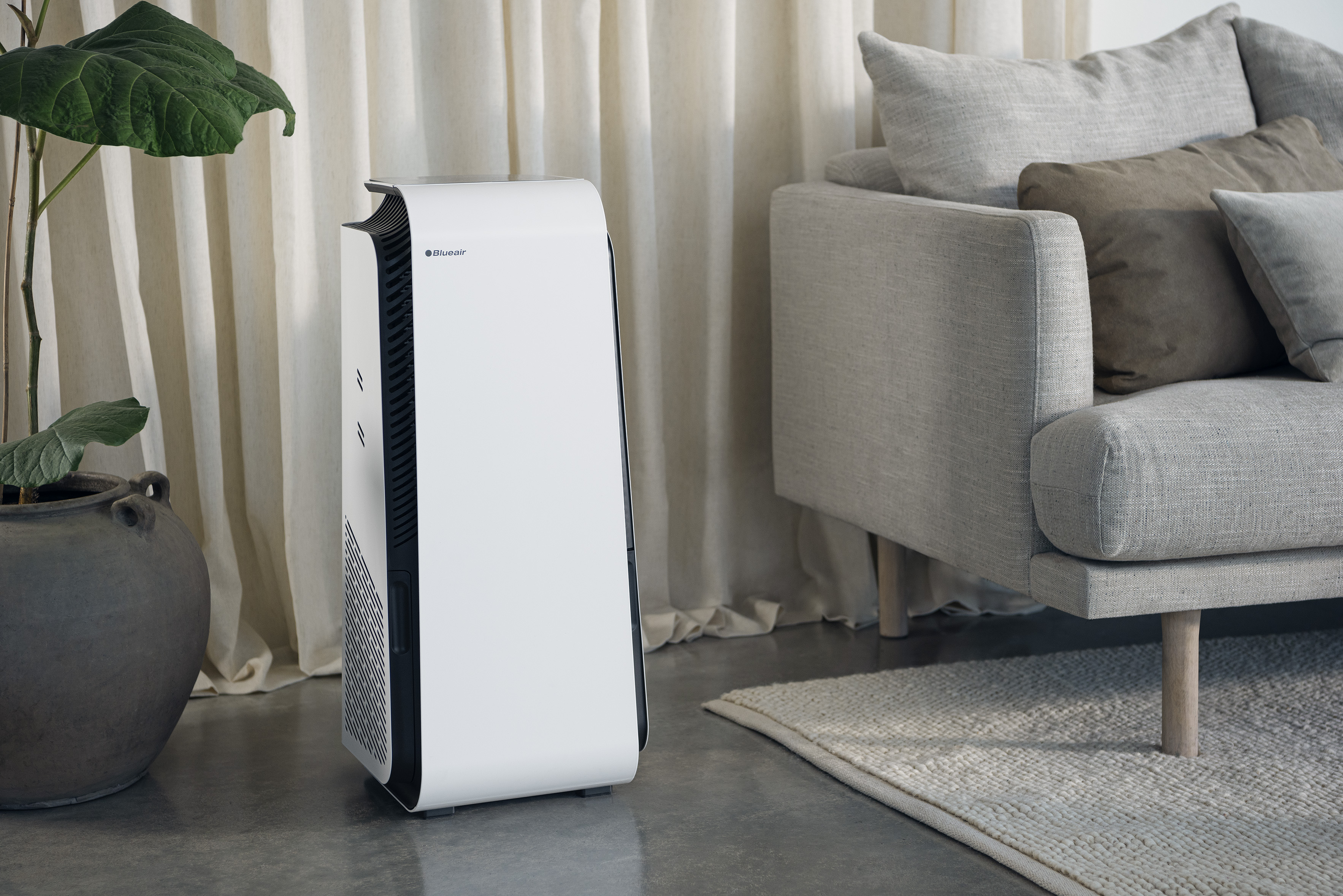 Swedish air purification specialist Blueair has launched HealthProtect, its most advanced air purifier which combines three technologies to protect against viruses and bacteria, including the airborne SARS-CoV-2 virus.
HealthProtect uses HEPASilent Ultra technology which combines electrostatic and mechanical filtration to remove up to 99.97% of airborne pollutants such as dust, pollen, VOCs and nanoparticles down to 0.03 micron and up to 99.99% of viruses  and bacteria. The company says that HEPASilent Ultra offers 50% more clean air, 10% less noise and uses 55% less energy than standard HEPA filtration.
When the HealthProtect air purifier is on standby, GermShield technology monitors the room using temperature and humidity sensors and automatically activates when conditions are optimal for germ growth. GermShield uses a low air draft to ensure no new germ growth and plasma charging to deactivate existing viruses and bacteria on the filters.
The air purifier also has SpiralAir outlets, engineered to deliver 360°, omni-directional airflow to quickly circulate more clean air to every corner of the room.