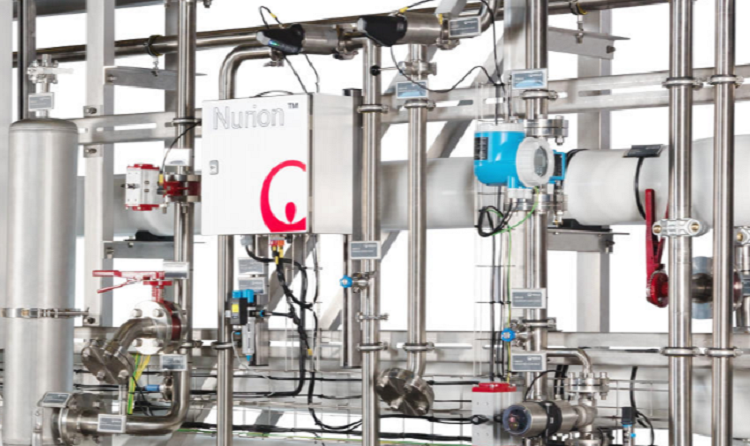 Veolia Water Technologies has announced that its business unit, SOLYS has launched NURION, a skid-mounted, reverse osmosis (RO) system designed to produce high-quality ingredient water.  
The food and beverage industry needs water as an ingredient in many applications where it must be free from undesirable taste, odour, colour and impurities that could be harmful to consumers. To help customers comply with these stringent regulations, Solys has developed NURION, a reverse osmosis system that produces ingredient water for infant formula and soft drinks.
NURION has a permeate line design and certified components to ensure water quality consistency and compliance with EHEDG hygienic design principles to optimise microbial control throughout the treatment process.
The equipment pipes are made of stainless steel, with a variable speed pump integrated with automatic control valves, aligned with the automation features ensuring a stable operation and an autonomous reverse osmosis. In addition, all non-metallic materials (pressure vessels, membranes, sealings/gaskets) comply with at least one of the drinking water FDA/NSF-61/ACS regulations.
Within the NURION range (permeate flow-rate from 5-25 m3/hr), Solys offers a full standard treatment line including pre-treatment and the AQUAVISTA line of cloud-based digital solutions.