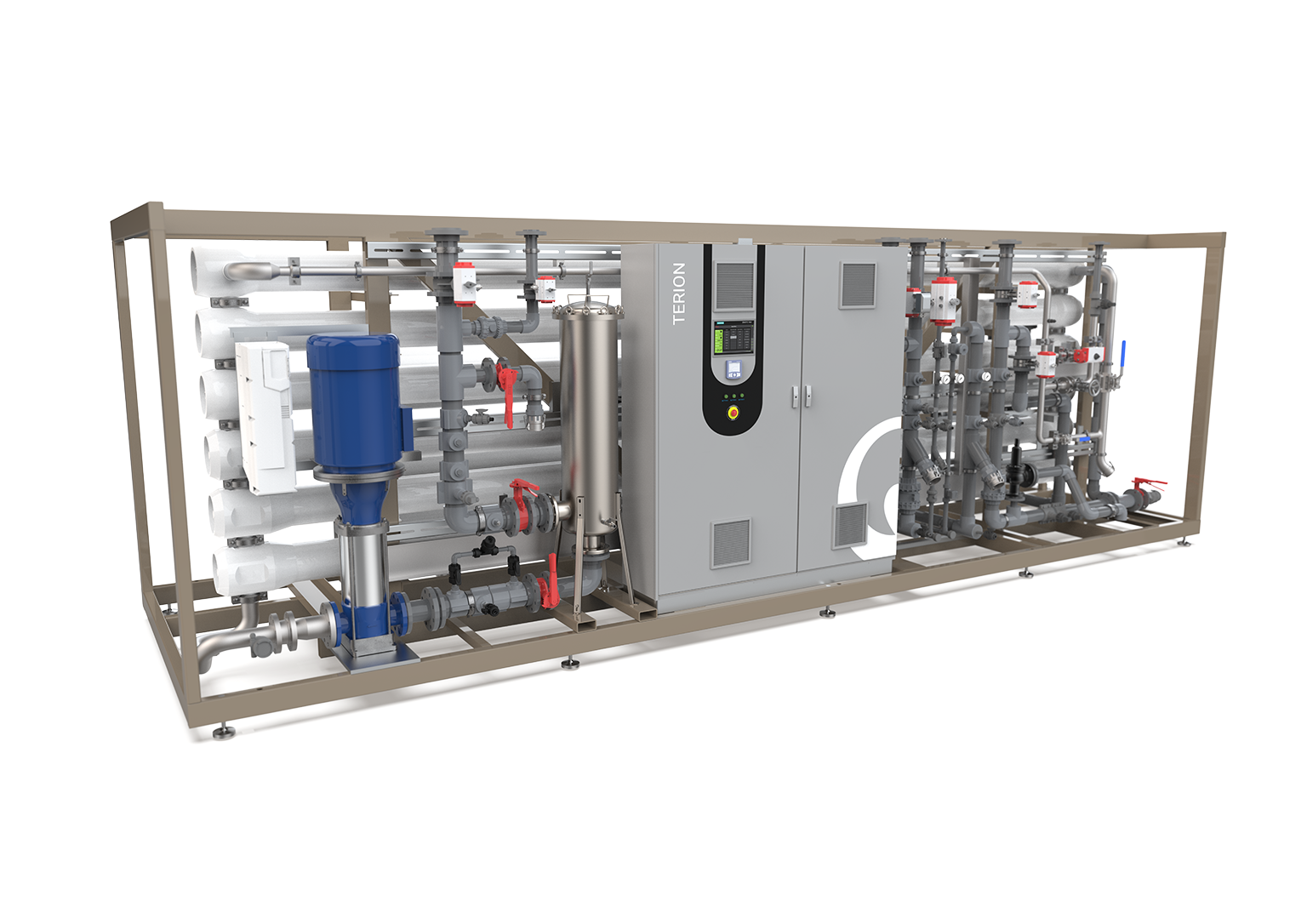 Veolia Water Technologies, through its internal manufacturing platform SOLYS, has developed a new plug & play, integrated RO-CEDI unit for demineralised water production.
TERION is a new RO-CEDI unit that produces demineralised water for power applications, in particular for boiler feed and turbine injection. The unit combines single-pass reverse osmosis and continuous electrodeionisation processes. There are five models covering flows from 5–55 m³/h to address the most demanding flows and, as  a plug & play unit, flexible enough to treat many different feed water sources. It is designed to produce demineralised water of up to 18 MOhm.cm, meeting low levels of silica, sodium, TOC, and potassium. Installation and commissioning are fast, and it allows simple control and access of equipment for maintenance. It allows a continuous production process, with no chemical regeneration and there is a pre-filter to protect RO membranes.
The RO-CEDI technology allows reliability and flexibility through options such as a CO2 removal membrane degasser, an automatic valve for RO flushing with permeate, a feedwater pH probe and Aquavista, Cloud-based digital solutions for plant performance optimisation.