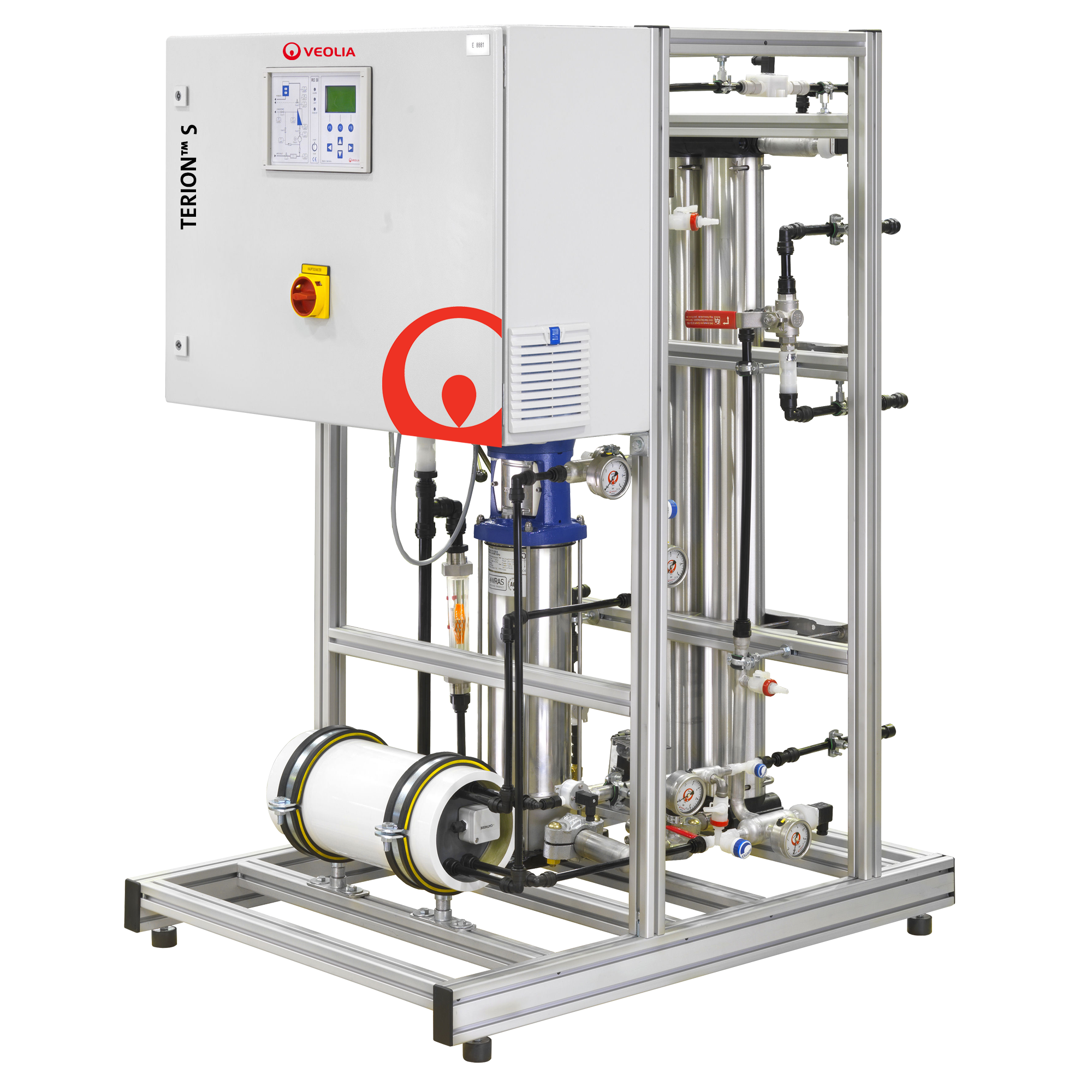 Veolia Water Technologies' new TERION S standard single-skid unit combines single pass reverse osmosis (RO) and continuous electrodeionization (CEDI) to produce high-grade deionised water for laboratory, power, and general industry applications.
In May 2020, Veolia began to build its TERION RO-CEDI product line and introduced TERION which produces deionised water for power applications, especially for boiler feed and turbine injection.  It has a standard design based on European norms, so the plug-and-play product is simple to use and maintain.  
Veolia has now extended that range with the introduction of the new TERION S. It is smaller but still powerful and meets the highest global lab and industrial standards. There are seven models available, covering flow rates from 110–4,000 L/h
The new TERION S is a true plug-and-play product and can be easily transported and swiftly commissioned. Its instrumentation and valves are at the front of the unit for straightforward maintenance and operation and it has a RO30 controller, making it possible to monitor and control locally with the HMI or remotely via the Modbus TCP.