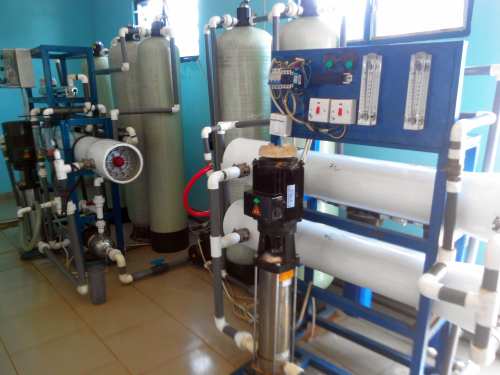 Mazareka Co Ltd's water-treatment plant has a capacity of 40 m3 per hour and supplies water for approximately 600,000 people, including the 400,000 residents of Tamale, the capital of Northern Region, and neighbouring communities within a radius of 200 km. 
Application technology from the Liquid Purification Technologies (LPT) business unit at Lanxess helped with the design of the filter system used by the plant. "We also taught the employees of Mazareka how to use the Lewaplus design software, so that any necessary adjustments can be made to the equipment if there is a change in parameters," says Dr Jens Lipnizki, head of technical marketing membranes at LPT. 
The spiral-wound Lewabrane RO B400 HR (high rejection) module consists of a polyamide composite membrane and was developed for industrial water treatment and the purification of drinking water. The main feature of the membrane is its high retention of critical components such as nitrates and organic compounds. It delivers improved permeate quality and satisfies NSF/ANSI Standard 61 for drinking water system components.