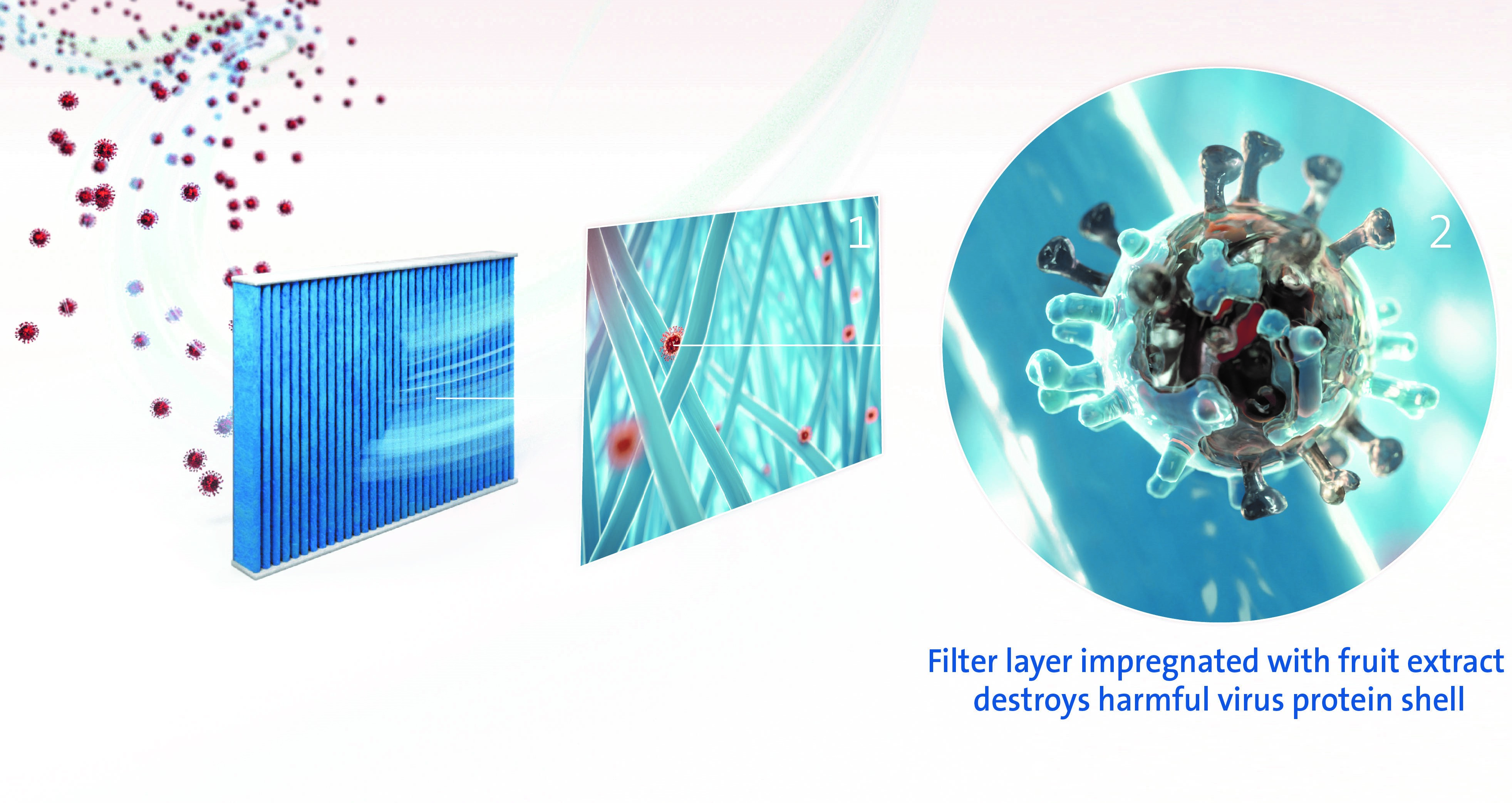 Recent ISO18184 tests conducted by the Guang Zhou Institute of Microbiology in China have shown that Freudenberg Filtration Technologies' micronAir proTect line filters can deactivate almost 100% of viruses with its anti-viral filter layer.
To prevent viral airborne aerosols from causing harm they must be directly filtered from the ambient air and then the critical virus load must be deactivated with an anti-viral filter media layer. Closed environments like vehicle interiors pose a higher risk of infection through inhalation.
The micronAir cabin air filters capture aerosol droplets and droplet nuclei within the range of 0.05 μm to 16 μm. The latest Covid-19 studies from the World Health Organization (WHO) show that these aerosols contain the critical virus load as they are emitted during breathing, talking, coughing or sneezing.
Once the filter captures the virus, it is deactivated through an approach based on natural fruit extracts which prevents secondary contamination. The virus interacts with the fruit extract's acid environment. The reaction causes the rendering or denaturation of the virus' protein structure, giving a harmless pathogen unable to infect human cells.