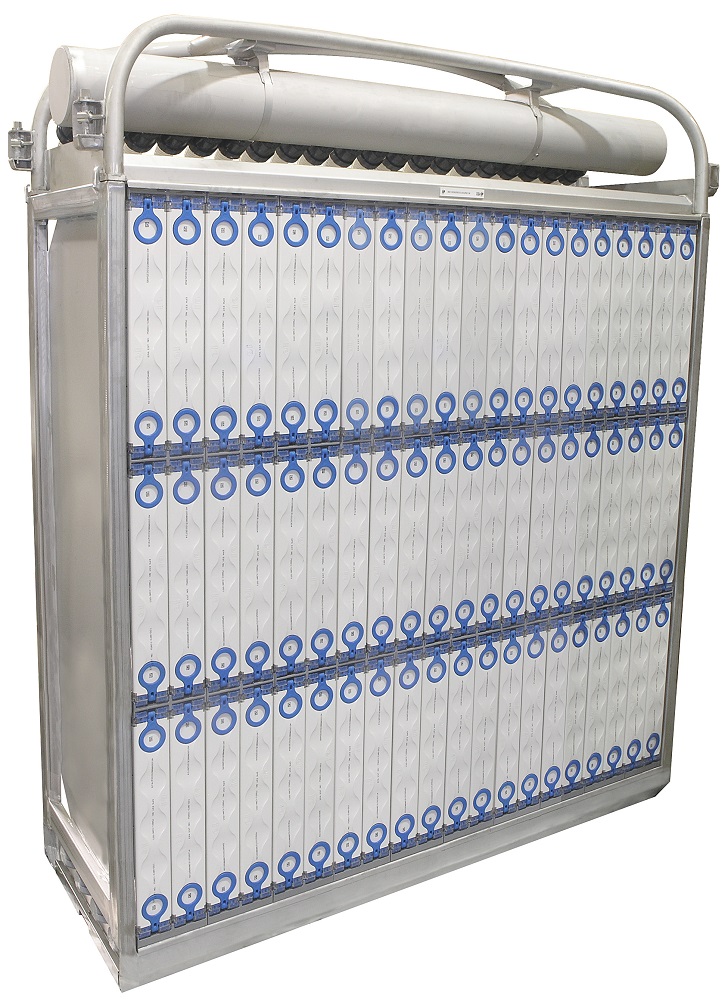 Suez ZeeWeed 1000 Ultrafiltration (UF) membranes have been selected for use in the largest tertiary ultrafiltration system in Israel.
The new installation, designed as part of a process upgrade of the Sorek Wastewater Treatment Plant, will help protect an environmentally sensitive site where space is at a premium.
Jerusalem Wastewater Purification Enterprises selected the ZeeWeed 1000 Next Generation Cassette (NGC) system because it produces a very high flow rate of high-quality water with a very small footprint.
Wastewater in Israel is commonly treated and reused for agricultural irrigation, so a high-quality effluent is critical. Ultrafiltration membranes provide effluent of very low turbidity and suspended solids, which significantly reduces the need for chemical disinfectants. By avoiding chemical disinfection, wastewater treatment plants reduce the risk associated with its by-products such as trichloromethanes (THMs), a probable carcinogen.  
"The ZeeWeed membrane is a great fit for projects like the Sorek Wastewater Treatment Plant because it can help them meet both environmental and economic goals," said Kevin Cassidy, executive vice president for Suez Water Technologies & Solutions.
The full ZeeWeed 1000 system, which will process 115 MLD (30 MGD) on average and 185 MLD (49 MGD) at its peak, will be delivered in 2020.