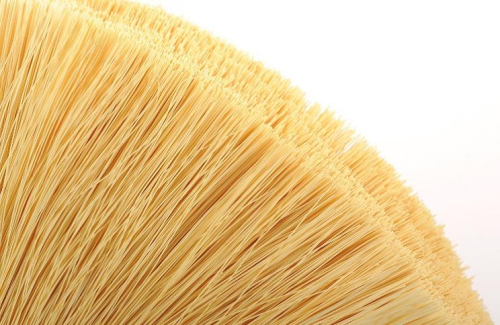 Evonik Industries has developed a technology for cost- and energy-efficient separation of CO2.
What appears at first sight to be a bunch of spaghetti strands or a paint brush is in fact a bundle of highly selective membranes made up of multiple cylindrical polymer hollow fibres. These are used in the new hollow fibre membrane modules of SEPURAN Green.
Biomethane has the potential to replace Natural Gas step by step and SEPURAN Green membrane technology has the potential to play an important part in this development.
Smaller installations
Conventional biogas upgrading plants are usually cost effective only for raw biogas quantities significantly in excess of 500 standard cubic meters per hour (Nm³/h). Due to a simple modular setup SEPURAN technology is applicable for small, medium and large scale installations.
A white papers giving details of this new membrane and how it can help in the purification of Biogas can be found by going to the 'Download' section on this website and filling in a brief registration form.