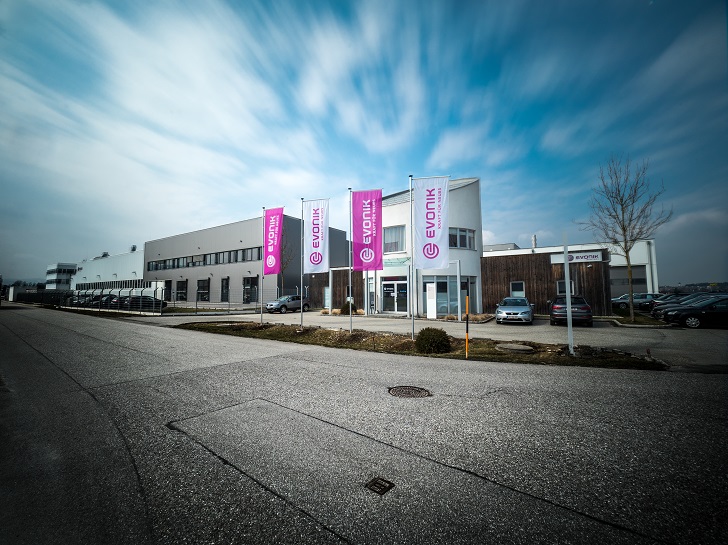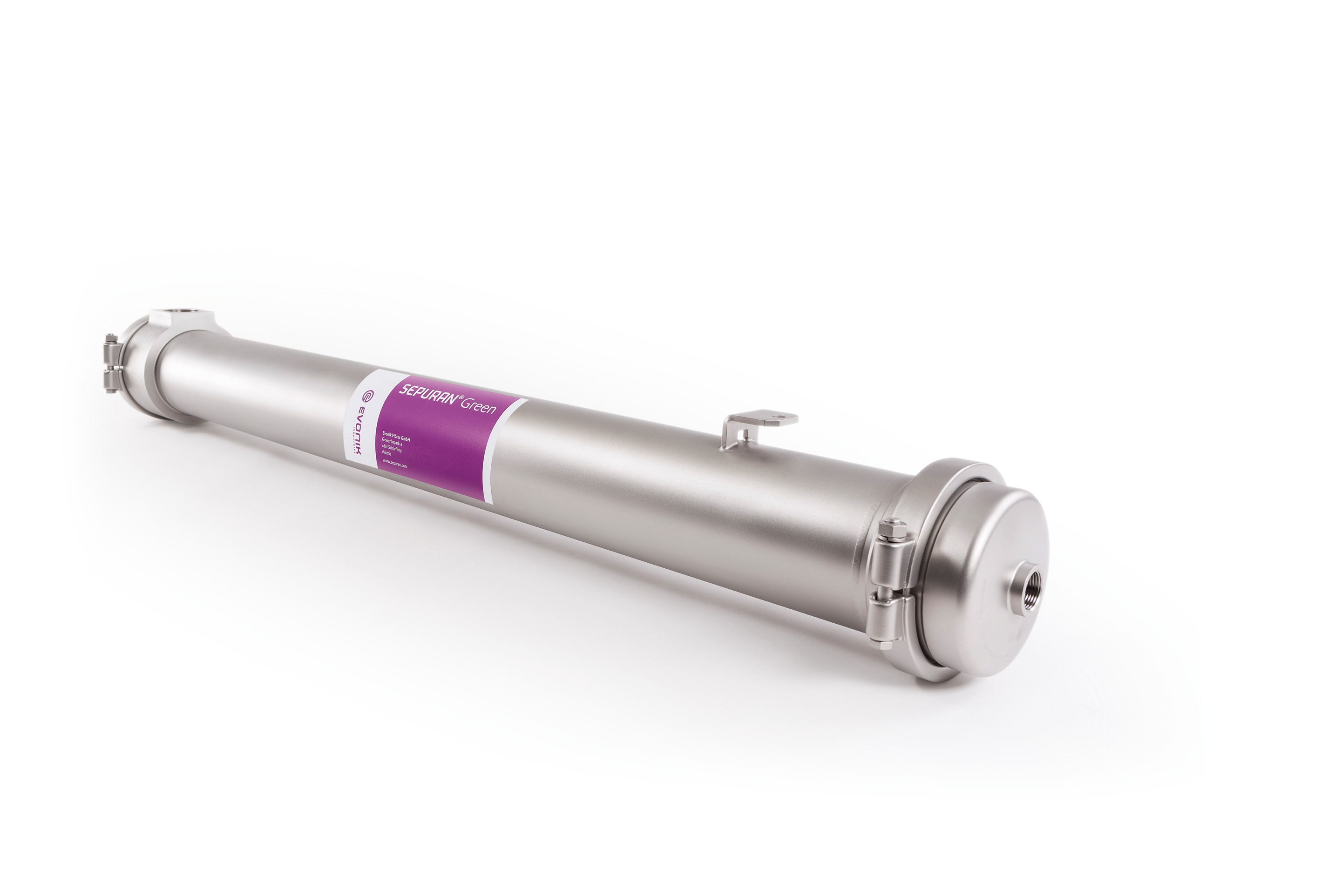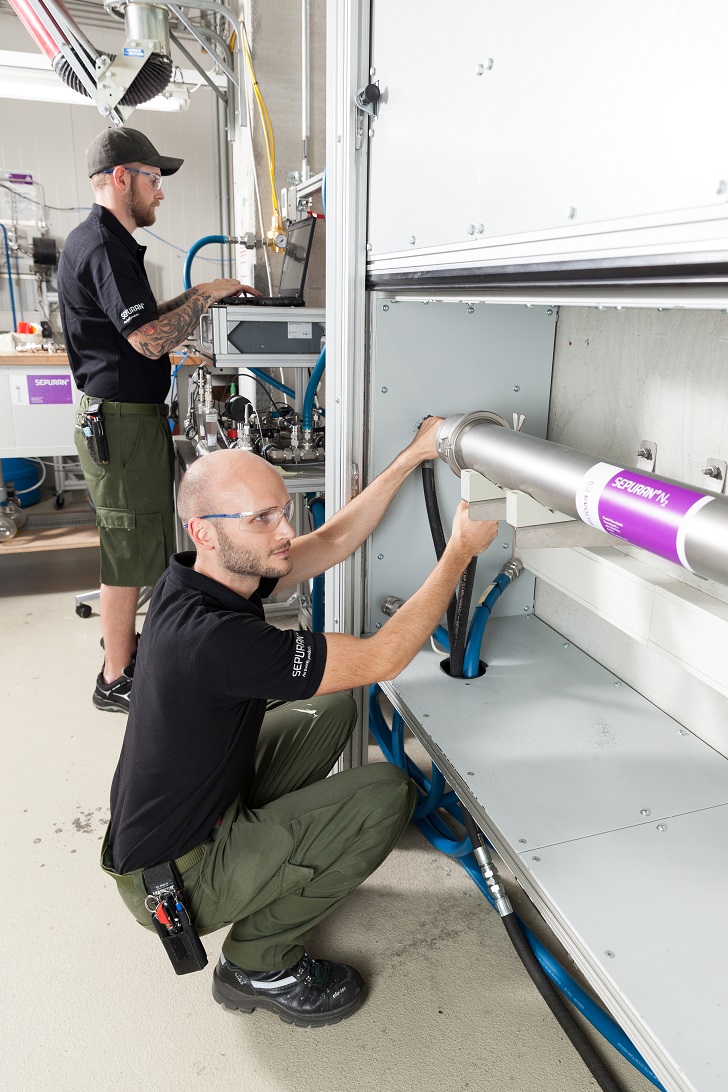 At Germany's largest biogas plant, biogas will be upgraded to biomethane which will be liquefied into 9,000 tonnes of bio-LNG per year from autumn 2022.  Highly selective hollow fibre membranes will remove the carbon dioxide from the raw biogas resulting in high purity Biomethane and equally high purity BioCO2.
The EnviTec Biogas AG BioEnergie Park in Güstrow, Germany is the largest in the country and the biogas specialist supplies bio-LNG on site as an immediately available renewable energy source. The climate-neutral fuel is made available for heavy-duty transport via Germany's filling station networks of service station operators such as Liqvis and Liquind. To process the biogas into biomethane, the plant operator, EnviTec Biogas will use Evonik's patented SEPURAN Green membrane technology for efficient biogas upgrading. 
High-purity bio-LNG In the future, the 500 GWh biogas processing plant in Güstrow will process 150,000 metric tonnes of predominantly agricultural waste into high-purity bio-LNG. In addition, the carbon dioxide (bio-CO2) separated from the biogas will be liquefied and made usable and storable as a natural raw material.   Following the conversion of the 31-hectare BioEnergie Park in Güstrow, EnviTec will work with Evonik and its SEPURAN Green technology. Olaf von Lehmden, CEO of EnviTec Biogas AG, said: "We interconnect the membranes using Evonik's patented 3-stage process for maximum efficiency in biogas upgrading, replacing the already obsolete pressurised water scrubbing technology. For more than 10 years, we have been working with Evonik to implement biogas projects worldwide in various plant sizes."
Since the product launch in 2011, Evonik has developed its membrane technology with selected partners into a new quality standard in biogas upgrading. The Group is making a significant contribution in the decentralised provision of biomethane as a climate friendly energy source.    
Climate friendly fuel Biogas can be easily upgraded to biomethane and used locally in liquid (bio-LNG) form as a climate friendly fuel. The decentralised provision of bio-LNG shortens the transport distances of the fuel and reduces transport costs. The use of regionally available substrates makes it possible to provide the fuel from the region for the region. Furthermore, new jobs are created along the local value chain.
Compared with other alternatives in transport in the context of climate neutral mobility, biomethane is already successfully in use today, accessible in relevant quantities, and makes a significant impact in the defossilization of freight transport. 
The environmental benefits of biomethane as a climate friendly fuel are obvious. Vehicles powered by bio-LNG reduce CO2 emissions by around 90% compared with diesel and gasoline engines, they release approximately 99% fewer particulate matter, reduce nitrogen oxide emissions by around 90% and emit around 50% less noise than a comparable diesel engine, according to Zukunft Gas.
Climate targets The defossilization of transport in general and heavy-duty transport in particular, is an important approach to achieving the German government's climate target, which is to reduce German greenhouse gas emissions by 55% by 2030 compared with 1990 levels. Volker Wehber, head of the global SEPURAN Green business at Evonik, explains:  "In this context, biomethane, as an established and available renewable fuel alternative, could become one of the key technologies for the climate friendly transport turnaround in Germany. The technology is already being used successfully in numerous commercial vehicles."
Specially developed polymers The highly selective SEPURAN Green hollow-fibre membranes from Evonik efficiently remove the carbon dioxide from the raw biogas, turning it into high-purity biomethane. The membranes are made of specially developed Evonik high-performance polymers that are highly resistant to pressure and temperature. The membranes work on the principle of selective permeation through a membrane surface. The driving force for permeation of the gas through the membrane is the difference between the partial pressures of the gas on the retentate side and the permeate side.
In addition to the SEPURAN Green membranes, Evonik has also developed a biogas upgrading process that makes optimum use of the membranes' separation properties.  In combination with the SEPURAN Green membranes it is possible to obtain methane with a purity level of up to 99% from the crude gas with one compression step.
Process advantages Compared with other biogas upgrading processes, such as pressurised water scrubbing, pressure swing adsorption, or amine scrubbing, Evonik's membrane technology has significant advantages. it requires comparatively little energy and does not need any auxiliary materials or chemicals. It produces no waste or wastewater that would otherwise have to be treated and disposed of.
Multiple applications Highly pure biomethane can be used in multiple application areas. Biomethane is exactly the same molecule as fossil natural gas, which means that it is the perfect and climate friendly substitute as an energy source as well as a chemical building block for the production of chemicals.
Liquefied as BioLNG it can not only be a driver for defossilisation in heavy-duty-transport but can also be used as an alternative fuel in maritime traffic and transport for container vessels, cruise ships etc.
In the future, liquefied Bio-CO2 will be increasingly important. BioCO2 as an additional product and the result of biogas upgrading can be used in multiple ways in order to enhance the carbon negative impact of a biogas upgrading site. Bio-CO2 can be used in the food and beverage industry and for greenhouses, power-to-gas applications as well as carbon capture and storage.