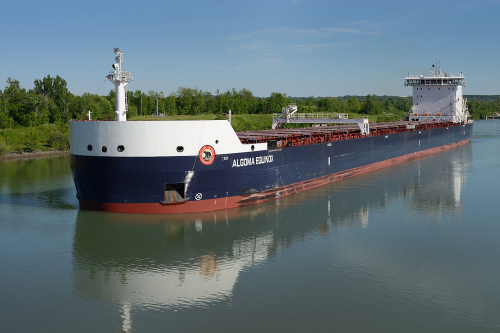 The scrubber units, manufactured by Finland-based Wärtsilä, are designed to remove 97% of sulphur oxide emissions generated by vessel engines. The scrubber concept works with fresh water recirculating in a closed-loop system. Sulphur oxides are washed out of the exhaust then neutralized, and contaminants are disposed of at reception facilities in port. All vessel emissions meet IMO, US EPA and Canadian regulatory standards. 
"Testing confirmed the scrubber's effectiveness at removing 97% of the sulphur oxide emissions from all engine exhaust streams onboard the Algoma Equinox," said Rob Houston, Algoma's director – technical.
"Equinox Class vessels are helping us to achieve our strategic objective to improve the energy efficiency of our fleet and now also to significantly reduce our environmental footprint through the use of these scrubbers," added Mira Hube, director – environment.