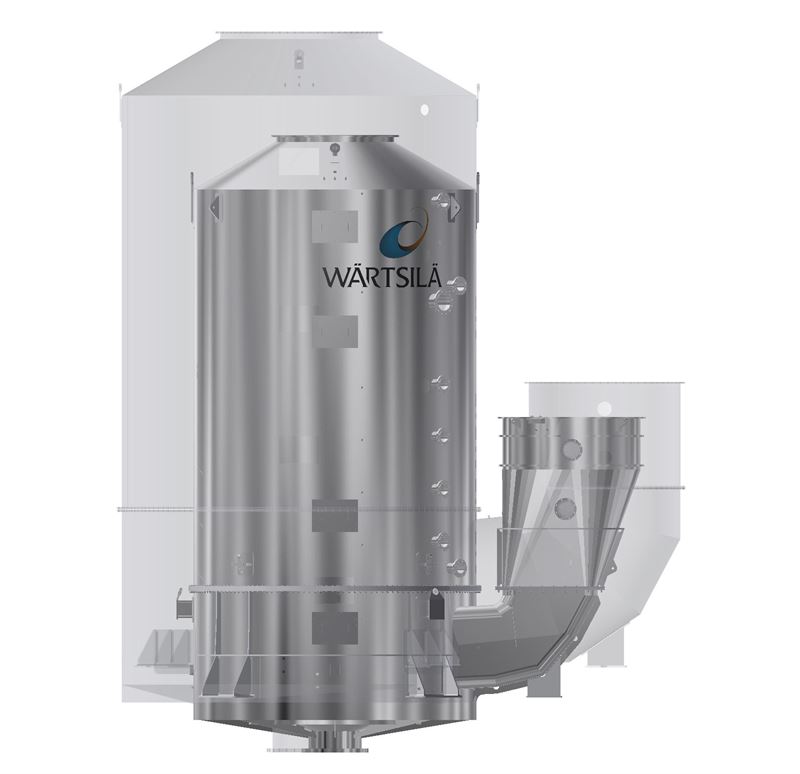 Marine and energy technology group Wärtsilä has launched its new IQ series exhaust gas treatment system.
Designed for maritime exhaust gas treatment, the IQ series is ideal for container vessels, a sector which has seen increased demand for scrubbers to meet emissions regulations.
It uses a design allowing the same exhaust gas cleaning results to be achieved within a smaller footprint. The scrubber takes up 25% less space, is 30% lighter and has 35% less volume.
The scrubber can be configured to use between 20–70 MW of power depending on vessel requirements and has the same modular design as Wärtsilä Exhaust Treatment's other exhaust gas cleaning equipment.
The IQ Series can be upgraded with further technologies that enable other pollutants to be tackled within the stack.
Sigurd Jenssen, director of Wärtsilä Exhaust Treatment, said: "There is huge demand in the container market for exhaust gas cleaning solutions that enable compliance and have a minimal impact on the profitability of the vessel."