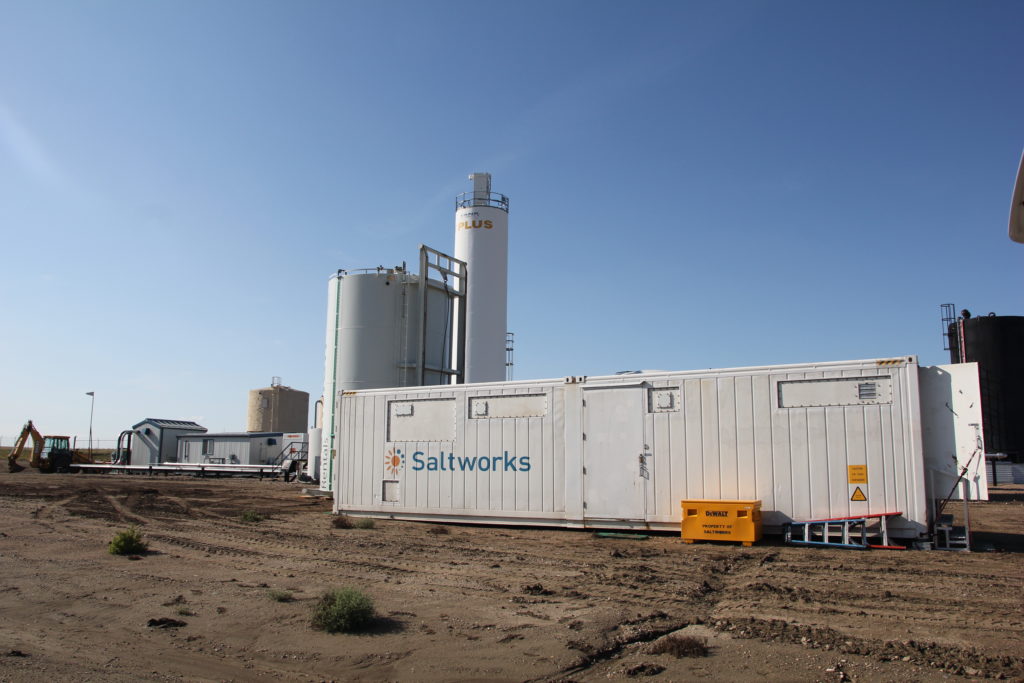 Canadian company Saltworks has developed and delivered an enhanced oil recovery (EOR) pilot at a live polymer flood oil field in Southern Alberta.
EOR involves pumping speciality concocted water chemistries underground to push out more oil. It injects the water to wash out more oil, limiting surface impacts to the environment since well life can be extended. However, as the water travels it picks up underground salts, becoming saline. This added salinity hurts the speciality formulated water properties, increasing chemical costs significantly in the case of polymer flood.
The Saltworks' pilot desalted the returning produced water, reducing chemical costs. In addition, the water is recycled in a closed loop, rather than discarded which reduces both water loss to disposal wells and freshwater withdrawal from the environment. In addition, higher quality water is re-injected, with lower hardness and suspended solids and there are less GHGs associated with chemical delivery to site.
The pilot achieved over 97% uptime and this solution may also be applied to other waters not suited for traditional reverse osmosis technology with salinity < 80,000 mg/L total dissolved solids.