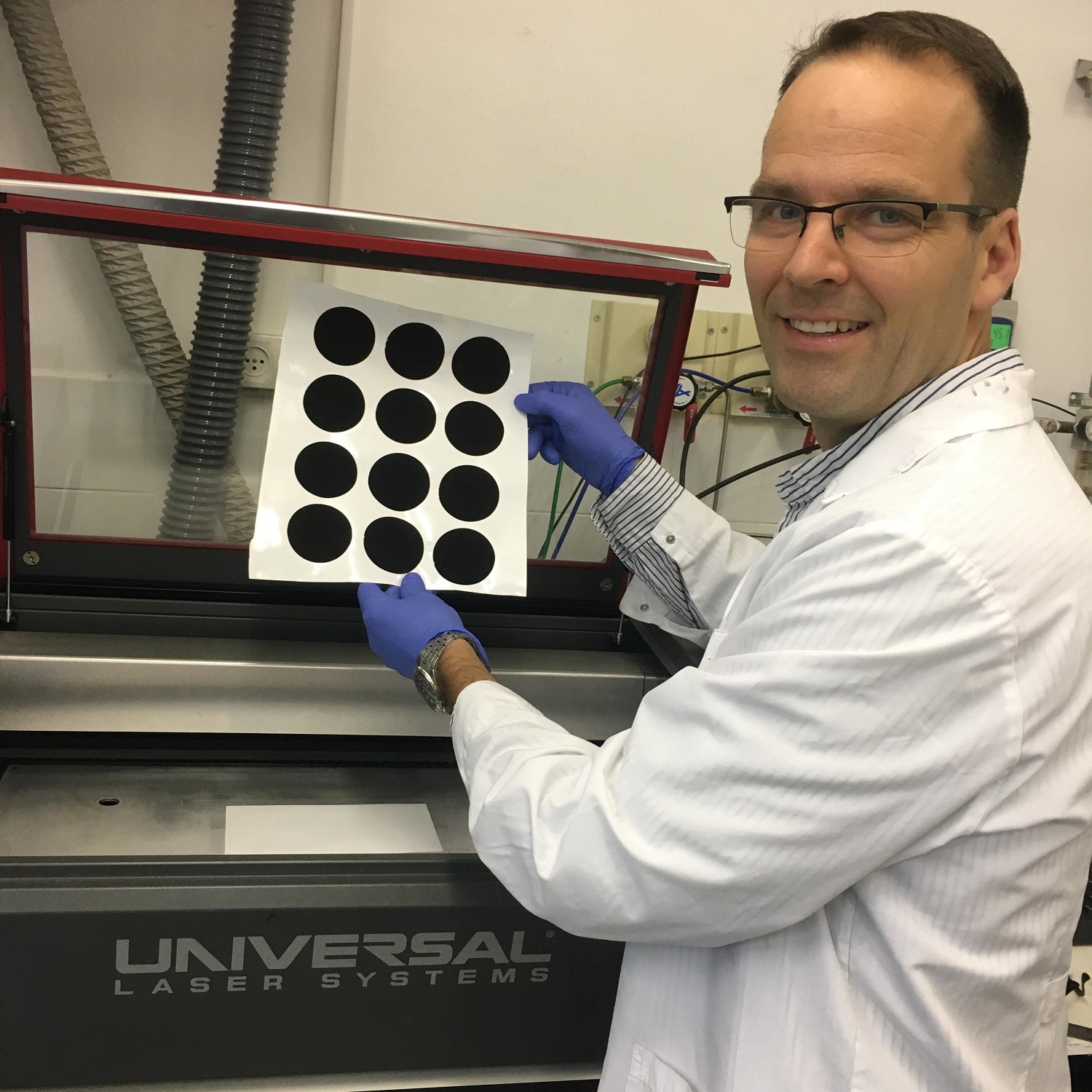 A new type of air filter that self-sterilises and decontaminates is being developed at Ben-Gurion University of the Negev in Beer-Sheva, Israel.
The new nanotechnology is based on laser-induced graphene (LIG) water filters that eliminate viruses and bacteria in water. This new concept, engineered for air filtration could be used in air filters in heating, ventilation and air-conditioning (HVAC) systems or integrated into face masks to achieve a self-sterilising effect, which could be used in the fight against Covid-19.
LIG is a microporous graphene foam that can be generated on many types of materials. LIG on water filters provide an active protection with simultaneous contamination removal and disinfection. The LIG is already resistant to bacteria and actively kills microbes and viruses using a low-level electric current from a power source. The researchers envision the two-fold protective system applied to air-filtration.
Dr Chris Arnusch, senior lecturer and researcher at the BGU Zuckerberg Institute for Water Research, part of the Jacob Blaustein Institutes for Desert Research, is the inventor of the technology and has successfully applied this technology in water treatment applications for the last five years. He said: "The bacterial-resistant graphene surface protects against microorganisms so they can't multiply, while the microbes trapped in the filter are eliminated by electrical effects."