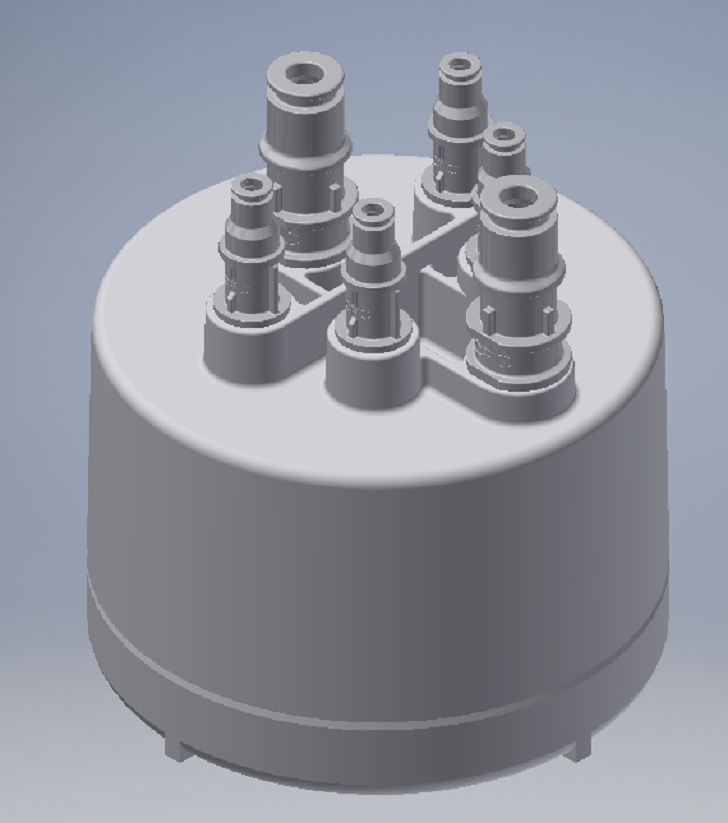 Porvair has designed a module for a labelling machine manufacturer which integrates three filters in a single assembly, improving its print yield.
The manufacturer, whose product prints designs on a variety of substrates such as paper, polymer films and plastics, needed to design a printer with reduced downtime and maintenance but increased print run yields.
Porvair designed a module which incorporates three filters in a single assembly and uses a series of quick release connectors that are drip-free. This results in one self-contained unit rather than three individual filters, which requires less servicing.
Working with design engineers from the OEM, Porvair implemented its designs and ensured they were compatible with the system and its components.
By using Porvair's 3D printing technology, the printer OEM could be involved with its initial design ideas at a very early stage. Porvair produced working prototypes prior to tool purchase, designed and manufactured from a solid polypropylene bar. After two months of testing, all eight prototypes were still running perfectly.
The assembly used a series of filters; polypropylene depth media (Polyfil) with Vyon cores and stainless steel mesh discs. The assembly housing was natural polypropylene and the connectors were jointly designed with quick release connectors.