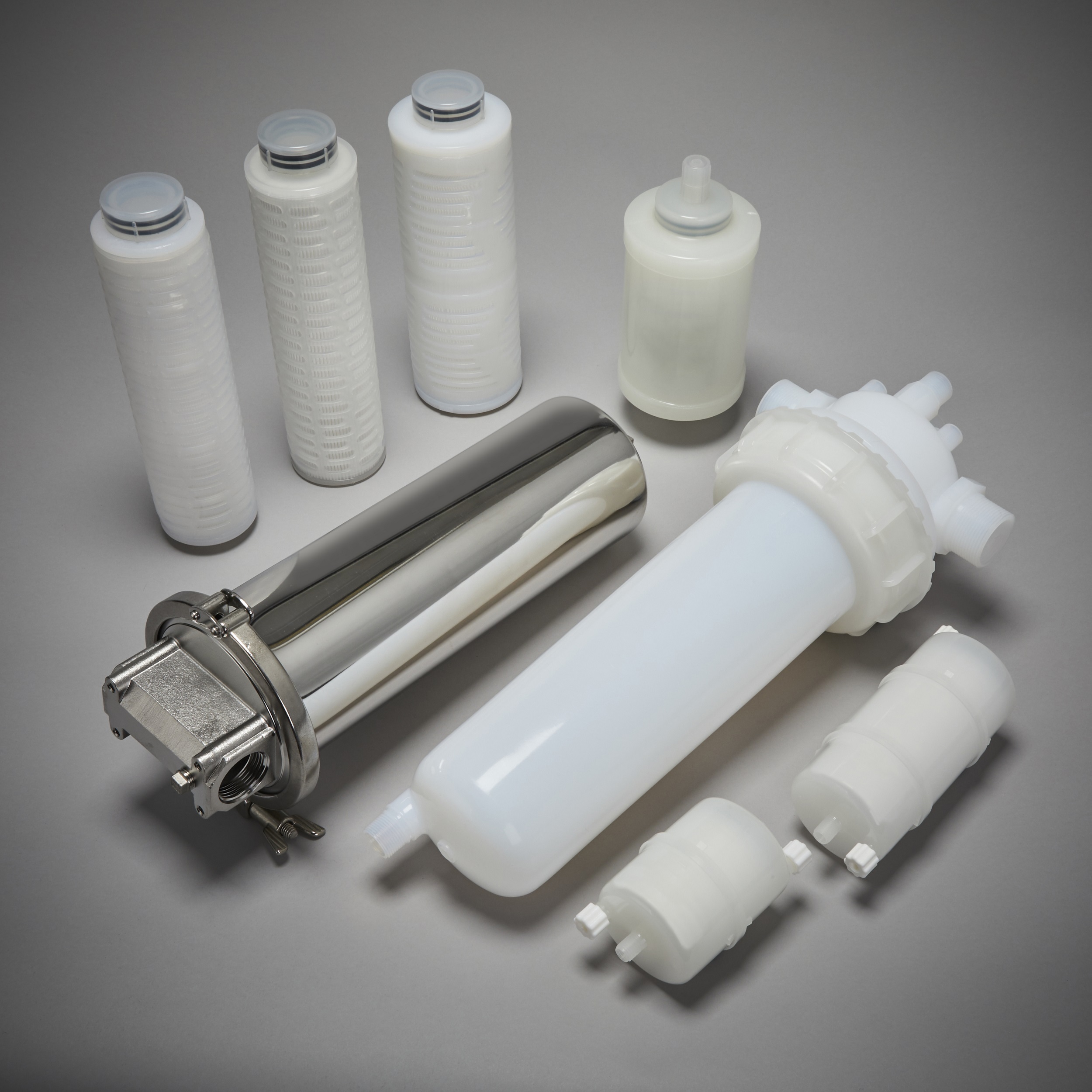 The Porvair Filtration Group's new range of LiquiPro high purity chemical filters and housings is designed for microelectronics applications and complements the company's GasPro range of high-purity filters for gas-handling applications.
The company says the new LiquiPro products strengthen Porvair's microelectronics' portfolio and the focus of the new range is to deliver improved performance within semiconductor industries, by reducing process defects and lowering operating cost. 
The products are suitable for a range of applications including Chemical Mechanical Polishing (CMP), photolitho, chemical delivery system, general filtration and engineering or equipment companies requiring cartridge housings.
The LiquiPro range includes cartridges, capsules and their respective housings. The filters are available as standard cartridges as well as disposable or capsule form. Polypropylene (PP), Polyethersulfone (PES), Fluoropolymer (PTFE), Nylon (NL) and PVDF filtration media are all available at a range of pore sizes.
General manager, Jerry Young, said that this addition means the company can offer a complete portfolio for microelectronics, filtering both gas and liquids to the highest standards.