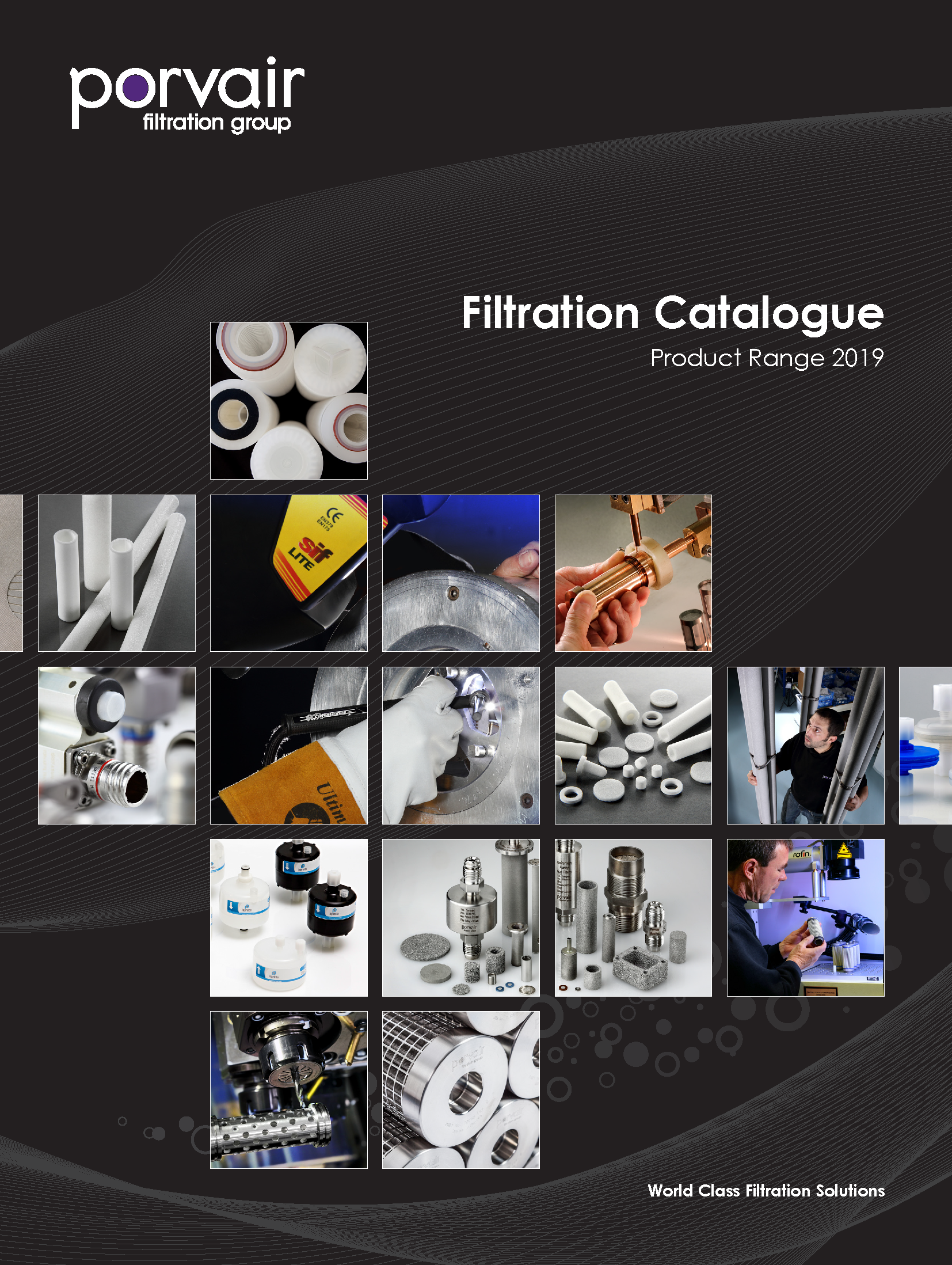 Porvair has announced that its 2019 Filtration Catalogue is now available and includes its new range of nominal filters with housings in standard and giant configurations, along with its compressed air filters with industrial and sterile housings.
The company is also now offering a wide format style in its polymeric filter range, a new 4-lug connector for its junior filters and a new Microprint II filter.
Products from the Porvair Filtration Group have been used in demanding environments for over 50 years. Applications include aerospace, nuclear, food and beverage, gasification, microelectronics, pharmaceutical, printing and process. The company's new catalogue gives full information about the latest products and services available from the company.
Mike Hughes, general manager, said that alongside the company's custom metallic filter manufacturing capability, its portfolio of quality standard products, which is covered by the new edition of the catalogue, will continue to be expanded and refined to suit the demands of a changing market.
Customers will soon be receiving a copy of the catalogue and it is also available online.