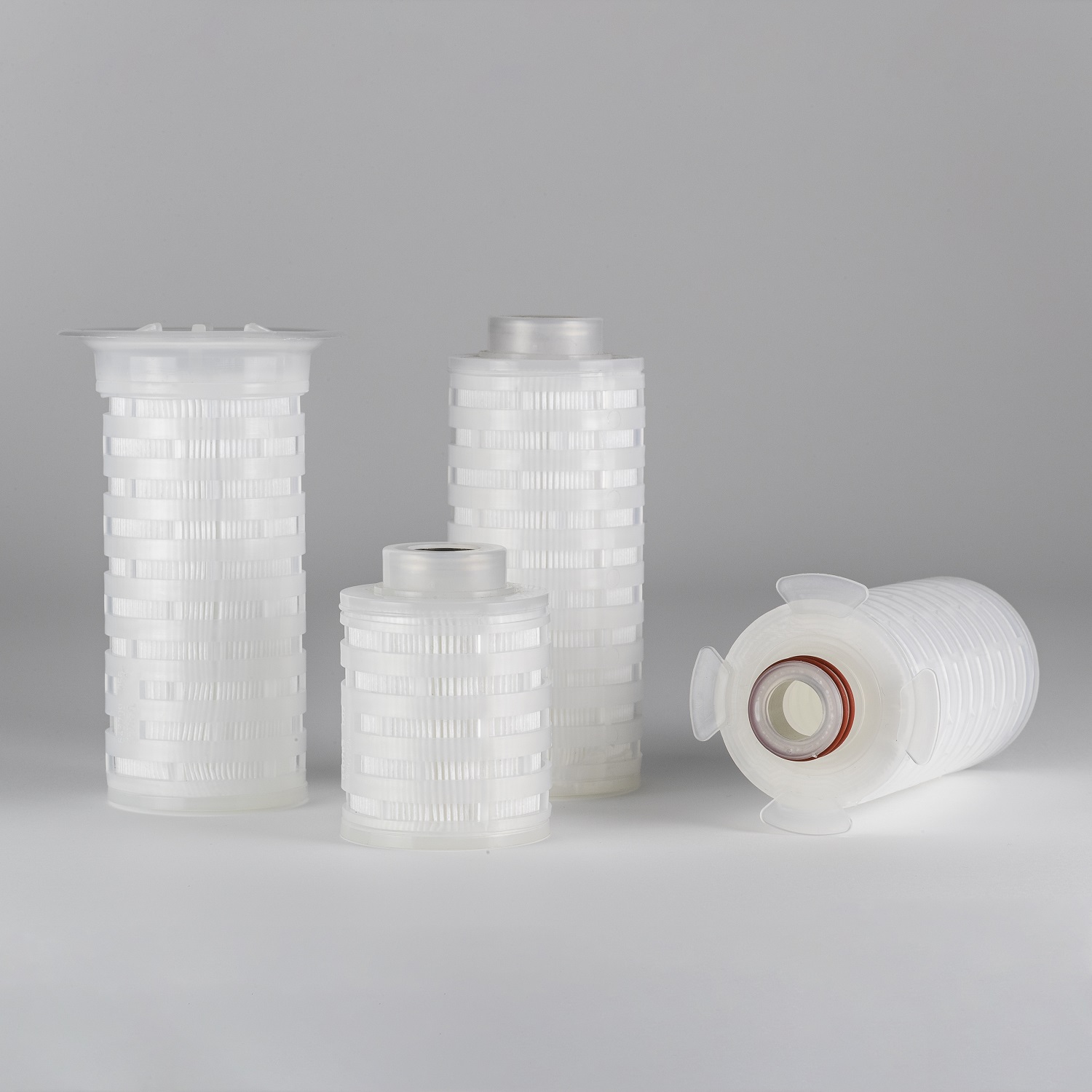 The Porvair Filtration Group has designed and manufactured a new 4-lug adaptor for use with its junior cartridge filters for small scale applications, particularly those that require the retention of bacteria in liquid and venting in sterile environments. 
The junior cartridge offers a choice of media, including the proprietary Biofil, Fluorofil, Polyfil and Microfil for the filtration of gases and liquids for pharmaceutical, food and beverage and process applications.
Designed with 4-lugs and double O-rings, they ensure that the filters are located, locked and engaged correctly first time. This is particularly important in compressed air applications so that the by-pass of liquids for sterile applications is minimised completely.
For aseptic applications, the 4-lug filter can be used for SIP and CIP regimes to maintain sanitary conditions and meet validation procedures in closed loop systems.
For non-aseptic applications the 4-lug filters allow the use of the Polyfiland Microfilmedia for applications where low volumes or multi-pass fluid paths require absolute level filtration.
Porvair will be at Filtech in Hall 11.2, stand T6 in Cologne from 22-24 October.