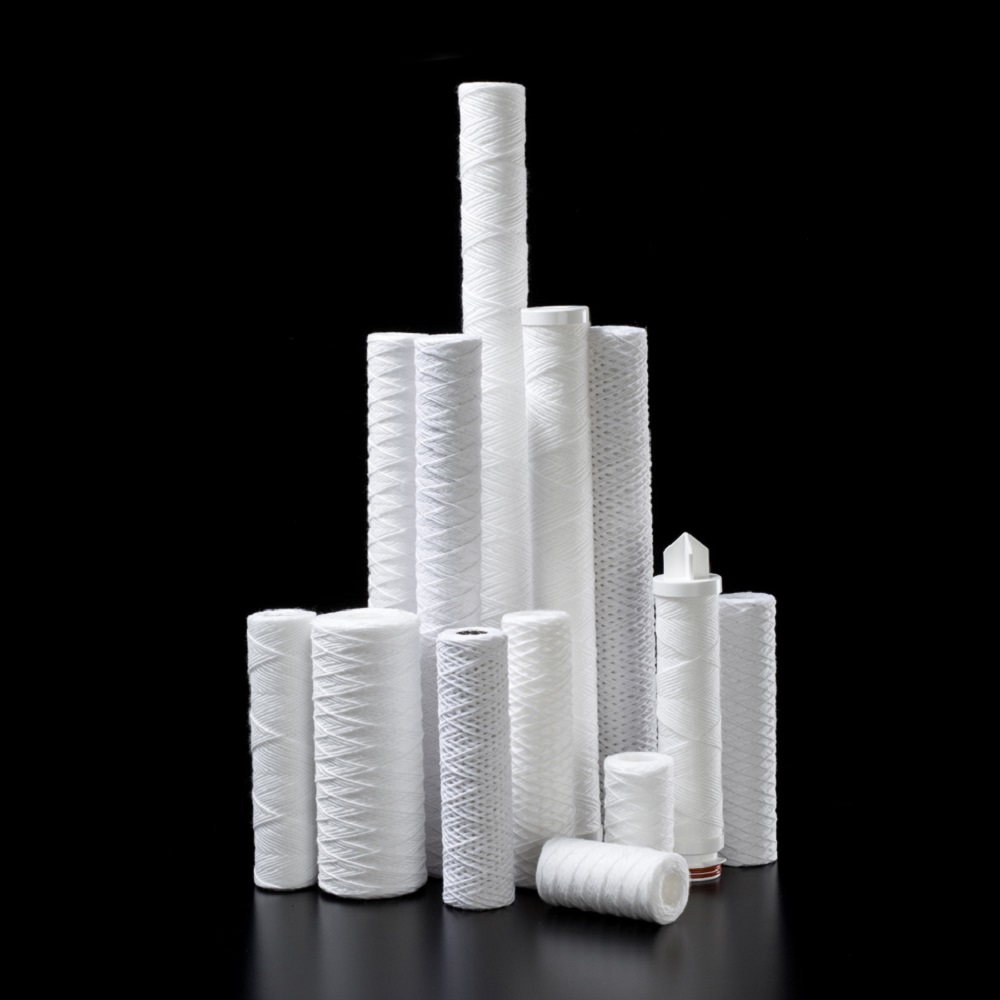 Porvair Filtration has extended its microfiltration line with the Tekfil SW string wound cartridge filters and the Tekfil CR Absolute Rated Depth Filter Cartridge Cryptosporidium Grade.
The Tekfil SW range of precision wound filter cartridges are available in many different media types, with either polypropylene or steel cores which allows for wide chemical compatibility. The choice of glass fibre on a steel core allows operating temperatures of up to 400°C with a broad spectrum of solvents.
Typical applications are food and beverage, fine chemicals and solvents, coatings, photographic chemicals, metal finishing electroplating and water treatment prior to reverse osmosis.
The Tekfil CR is an absolute rated polypropylene depth filter cartridge optimised for the removal of Cryptosporidium Oocysts. Tekfil CR grade filters have been tested by an independent, ISO17025:2017 accredited laboratory and found to achieve >99.9993% removal of live Cryptosporidium oocysts, an LRV of >5.2.
The Tekfil CR grade has been manufactured from very fine fibres to maximise removal efficiency without compromising flow rate, pressure drop, or dirt holding capacity. Typical applications are food processing, embarkation water supply and leisure.