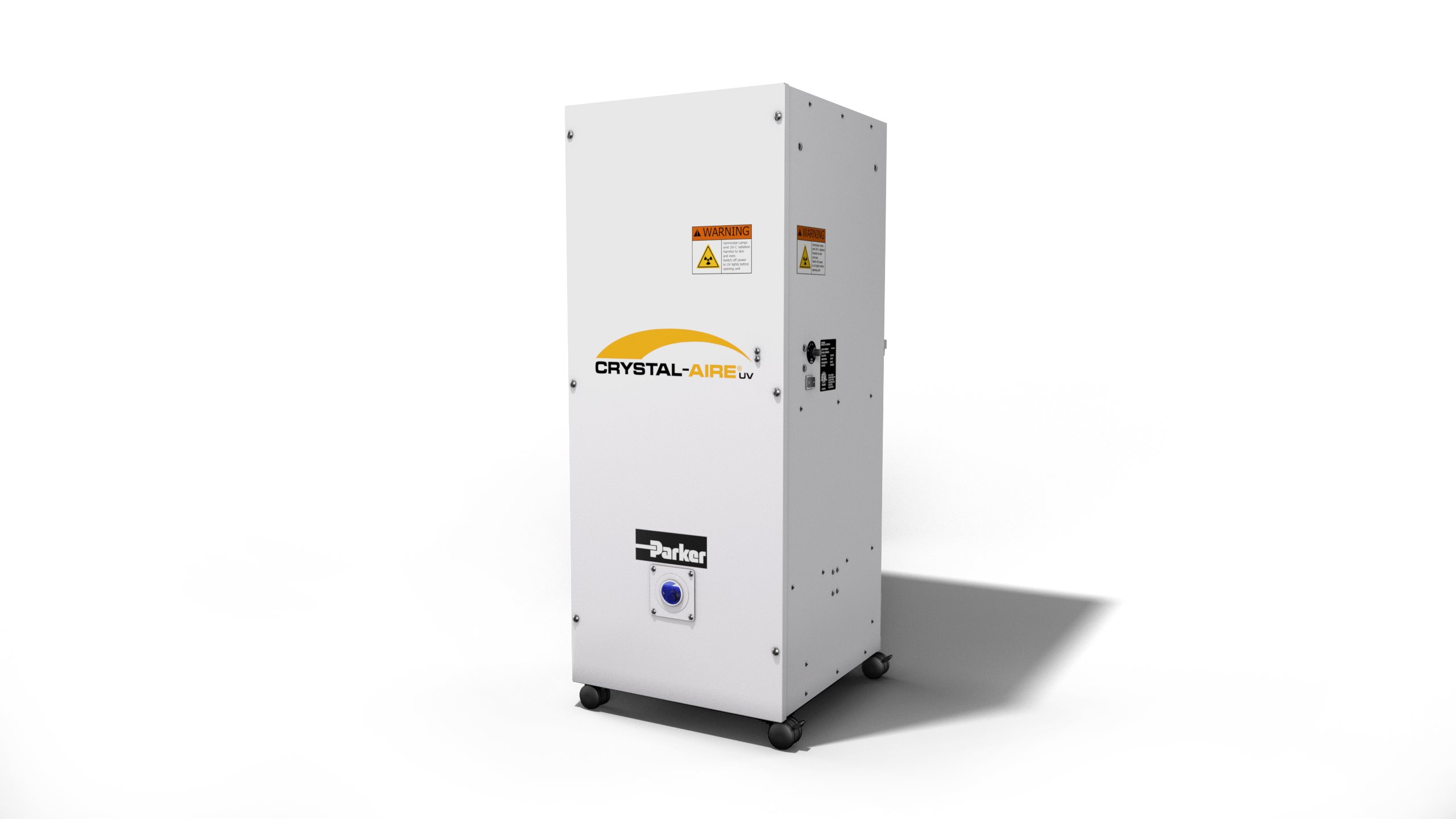 The Industrial Gas Filtration and Generation Division (IGFG) of Parker Hannifin Corporation has unveiled its  Crystal-Aire UV portable air filtration system which uses advanced filtration and irradiation technology to purify air for indoor spaces.
The system combines ultraviolet energy and True-HEPA filtration to capture, irradiate, and filter bacteria, dust, mould spores, odours, and virus particles as small as 0.3 microns.
Crystal-Aire UV includes up to four stages of air purification. In the first stage, large particles are filtered out of the airstream by the MERV 8 pre-filter. The air then passes into a second stage, where particles are dosed with high-intensity ultraviolet germicidal irradiation (UVGI) energy.
In the third stage, the high-efficiency True-HEPA filter captures particles as small as 0.3 microns, and the UVGI high-intensity energy irradiates them. Independent tests show Crystal-Aire UV deactivates >94% of micro-organisms in 10 minutes and >99% in 15 minutes. The cleaned and purified air is then returned into the indoor space. There is an optional fourth stage where the air can pass through a carbon filter to help with odours.