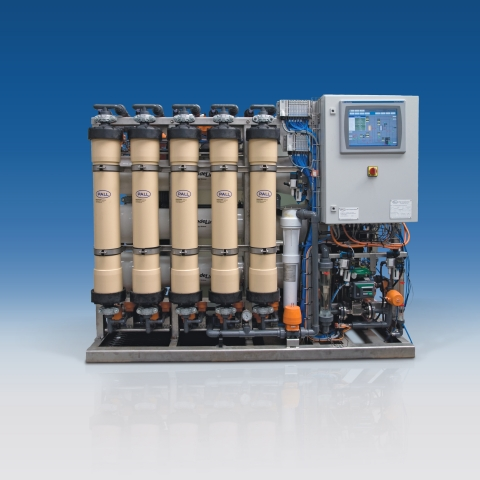 Pall will create a detailed design for Navy ship water treatment that will increase the volume and reliability of fresh water generation while reducing energy and maintenance requirements.
During the first six months of the project, Pall scientists will adapt membrane technologies to design a solution capable of producing 4000 gallons per day of potable water. In the program's year-long second phase, a prototype system will be developed and tested on land. In the final 18-month phase, a fully compliant system will be tested for six months on a naval ship.
The system will include Pall's hollow-fiber microfiltration (MF) and reverse osmosis (RO) membranes.
"Pall is honoured to be selected to design customised, automated MF and RO technologies for the US Navy," said Vince Northfield, the newly appointed president of Pall Aerospace. "Our engineers and scientists will bring the experience of developing and commissioning hundreds of membrane systems worldwide to this project."
www.pall.com