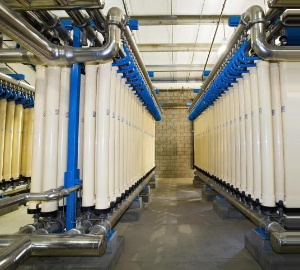 The system shipped was a Pall Aria AP-2 unit, one of a series of packaged membrane systems pioneered by Pall to meet the water treatment requirements of small communities.
The Cortland plant shipped its first system for waste water treatment to the city of Chandler, Arizona, in 1998.
"Pall recognized that increasingly stringent environmental requirements, coupled with the growing scarcity of potable water, would create a strong demand for filtration systems capable of providing a reliable, clean water source that could be implemented easily and cost effectively. We responded to this emerging need with a membrane technology that has become the world standard for municipal, industrial and power-generation applications. Shipping our 500th Pall Aria system is an extremely gratifying achievement as well as a testament to the foresight and ingenuity of Pall's world-class engineering team in Cortland," said Jeff Seibert, president, Pall Water Processing.
Pall Aria systems are capable of producing drinking water from almost any raw water source.