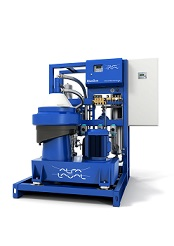 The white paper addresses ship owner concerns to ensure vessel compliance with bilge water regulations worldwide. Even if a traditional system with type approval is operating on board, the paper states, there are still risks of violating applicable laws and damaging the marine environment.
Bilge water compliance issues calls for a marine industry review of the current bilge water regulatory environment and the need to evaluate test protocols that do not reflect actual operating conditions.
Many ship owners, including those who have bought high quality traditional bilge water treatment systems and were penalized pollution violations, are turning to Alfa Laval and its PureBilge solution which has centrifugal separation technology at its core. It has been tested and validated for compliance under real-life operating conditions on board, including pitching and rolling on the high seas.
Violation of bilge water regulations leads to stiff fines and/or imprisonment for those found guilty of inadvertent or deliberate misconduct. The consequences on the crew and their livelihoods, on ship owner reputations, and on the world's marine ecosystems are grave.
Download a complimentary copy of the Alfa Laval white paper, Bilge water compliance issues.