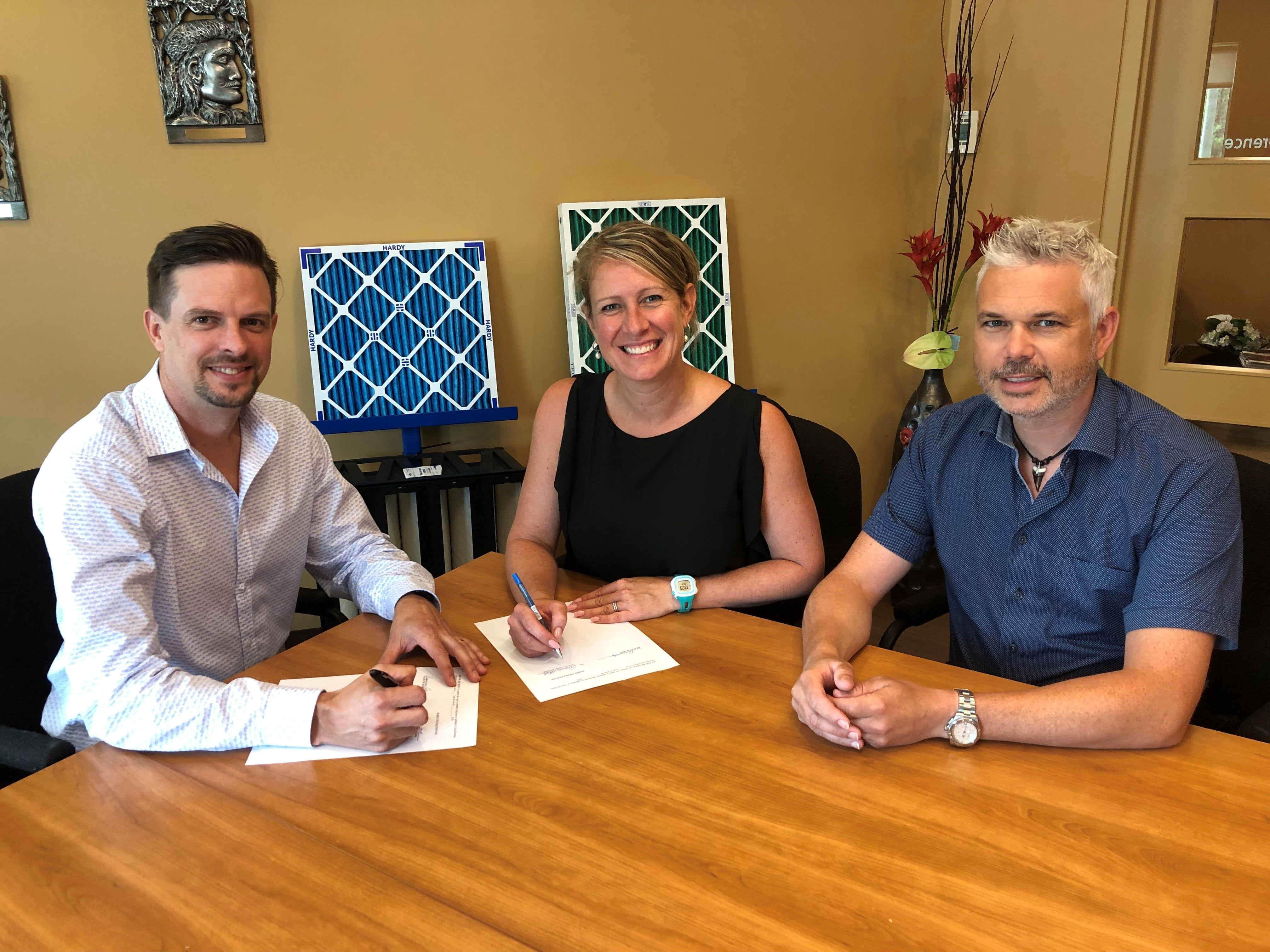 Mann+Hummel has completed the acquisition of Canadian air filtration company Hardy Filtration.
Headquartered in Trois Rivières, Quebec, Hardy Filtration is a provider of a line of HVAC filtration products and services, dust collectors, compressed air treatment systems and residential filters. The privately-held air filtration company was founded in 1993 and employs more than 80 people.
The acquisition of Hardy Filtration expands Tri-Dim Filter Corp's portfolio and production footprint in Canada. Mann+Hummel acquired Tri-Dim Filter in 2018.
Hardy Filtration will continue to operate through its Trois Rivières headquarters with Geneviève Hardy and Luc Girard as part of the management team.
"We are committed to expanding in the air and water filtration industries, and we are excited to announce the addition of the Hardy team less than a year after the successful addition of Tri-Dim Filter Corporation to our group," said Sean Cromie, president and general manager of Mann+Hummel's Life Sciences & Environment business unit. "After the Tri-Dim acquisition in summer 2018, a subsequent acquisition of Hardy made perfect sense to increase our ability to satisfy and grow our Canadian customer base."
"The merger with Tri-Dim Canada provides expanded market share and opportunities to grow the combined businesses throughout Canada," said Werner Lieberherr, president and CEO of Mann+Hummel. "We are very excited with the Hardy acquisition to be able to announce this new centre of Canadian manufacturing operations in Quebec and look forward to enabling our combined teams to succeed together. We consider French speaking Canada an especially important area for further growth and can now ensure it gets the dedicated focus it needs."