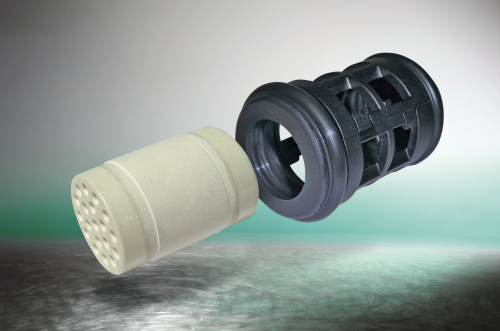 Diesel vehicle fuels may contain a certain amount of water which has to be separated by a diesel fuel filter to prevent damage to the injection system. The diesel contaminated water must then be disposed of properly.
Mann & Hummel's hydrocarbon barrier separates the water from the diesel impurities while the vehicle is operating using a special ceramic micro-filtration membrane. The ceramic membrane of the hydrocarbon barrier allows water, but not hydrocarbons to pass through. The ceramic membrane is integrated into channels in a cylindrical ceramic unit and the compact shape combines good separation figures with small size. The hydrocarbon barrier eliminates the risk of contaminated water escaping accidentally.
Mann & Hummel hold patents for the ceramic membrane in Europe and the USA.