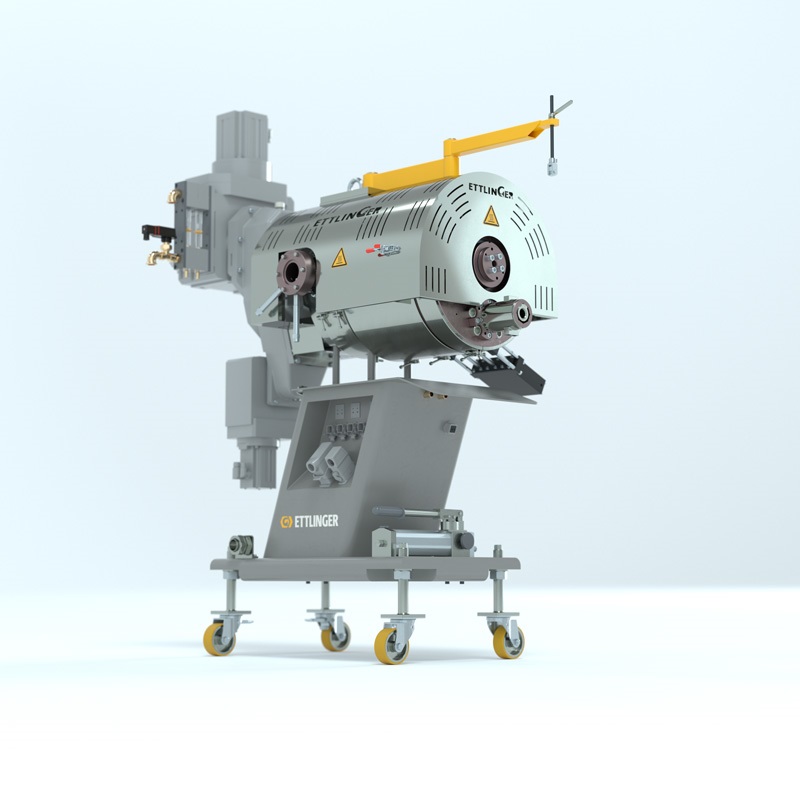 The Maag Group, which provides pump & filtration systems, pelletising & pulverising systems, recycling systems and digitalisation for use in the polymer industry, will be showcasing its latest product portfolio at Chinaplas 2021 in Shenzhen, China, from 13–16 April.
The company will be in Hall 10, booth 10Q01 exhibiting the ERF350, a melt filter for filtration of heavily contaminated polymer feedstock. The filter is self-cleaning with a rotating, perforated drum, through which there is a continuous flow of melt from the outside to the inside. A scraper removes contaminants that are held back on the surface and feeds them to the discharge system, enabling automatic filter operation, without disruptions over long periods and without having to replace the screen. This results in ultra-low melt losses and good mixing and homogenising of the melt.
The Maag Group will also be presenting the extrex gear pump in x6 class design.  The company has completely re-engineered and redesigned the components, from the shafts to the bearings and seals, and optimised the interaction of the components.