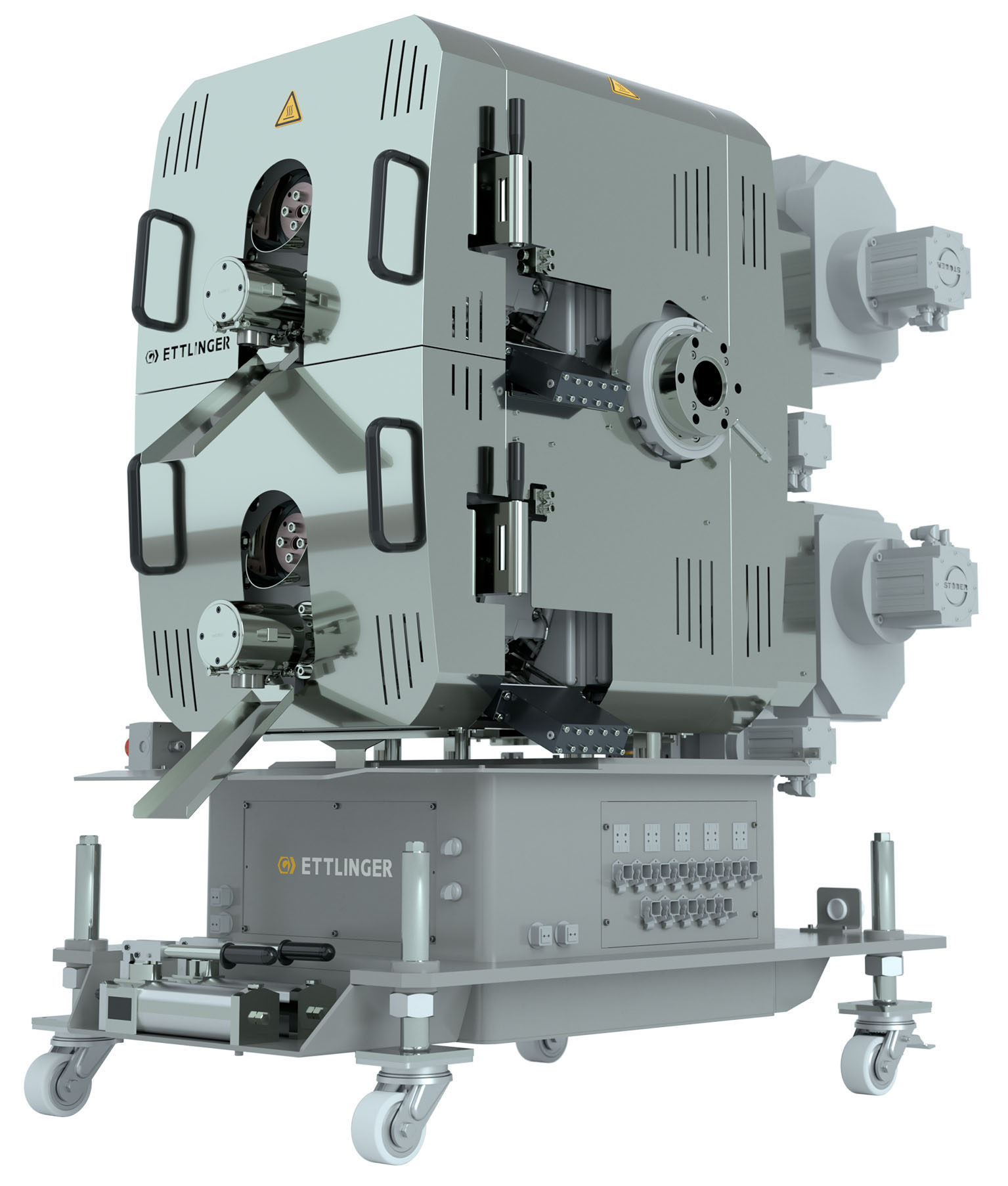 Ettlinger, part of the MAAG Group and manufacturer of continuously operating high performance melt filters, has launched a new generation of ECO products for use in PET recycling.
The range is designed for systems with a higher product throughput and is initially available in sizes suitable for medium-sized recycling lines. The new performance enhanced ECO 350 replaces the former ECO 250, while the new ECO 500, capable of achieving capacities of up to 4,000 kg/h, replaces the former ECO 250 Twin. The ECO 200 completes this range.
Ettlinger's melt filter technology is based on the principle of self-cleaning with a continuous flow of melt from the outside to the inside of a rotating, perforated drum. A scraper removes the contaminants that are held back on the surface and feeds them to the discharge system. The new ECO filters also have a modular structure, so provide many options to adjust the filter properties to the respective task.
The ECO melt filters are designed for the efficient filtration of contaminants such as paper, wood, aluminium and silicone.