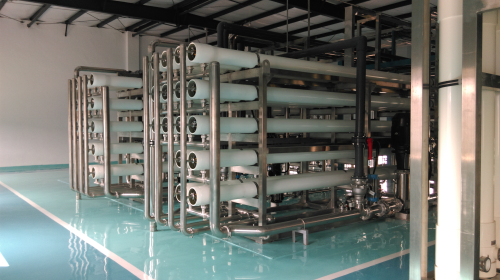 Chinese companies traditionally use the Strecker method to synthesis glufosinate. The process yield is about 30% and there is cyanide in the glufosinate solution, which requires strict environmental controls.
The Jiuwu nanofiltration method employs spiral membrane systems. In the process, the glufosinate solution is first separated by the nanofiltration membrane system. The nanofiltration retentate is then concentrated by an evaporation device to obtain a purified glufosinate solution, while the nanofiltration permeate is sent to a reverse osmosis (RO) membrane system to produce reuse water.
Jiuwu reports that with this process it is easy to separate glufosinate from the reaction solution. High purity glufosinate is produced, as well as reuse water. The technology also offers benefits over the Strecker method in terms of equipment investment, and operation, maintenance and labour costs. 
Jiuwu holds two Chinese patents relating to this separation technology.