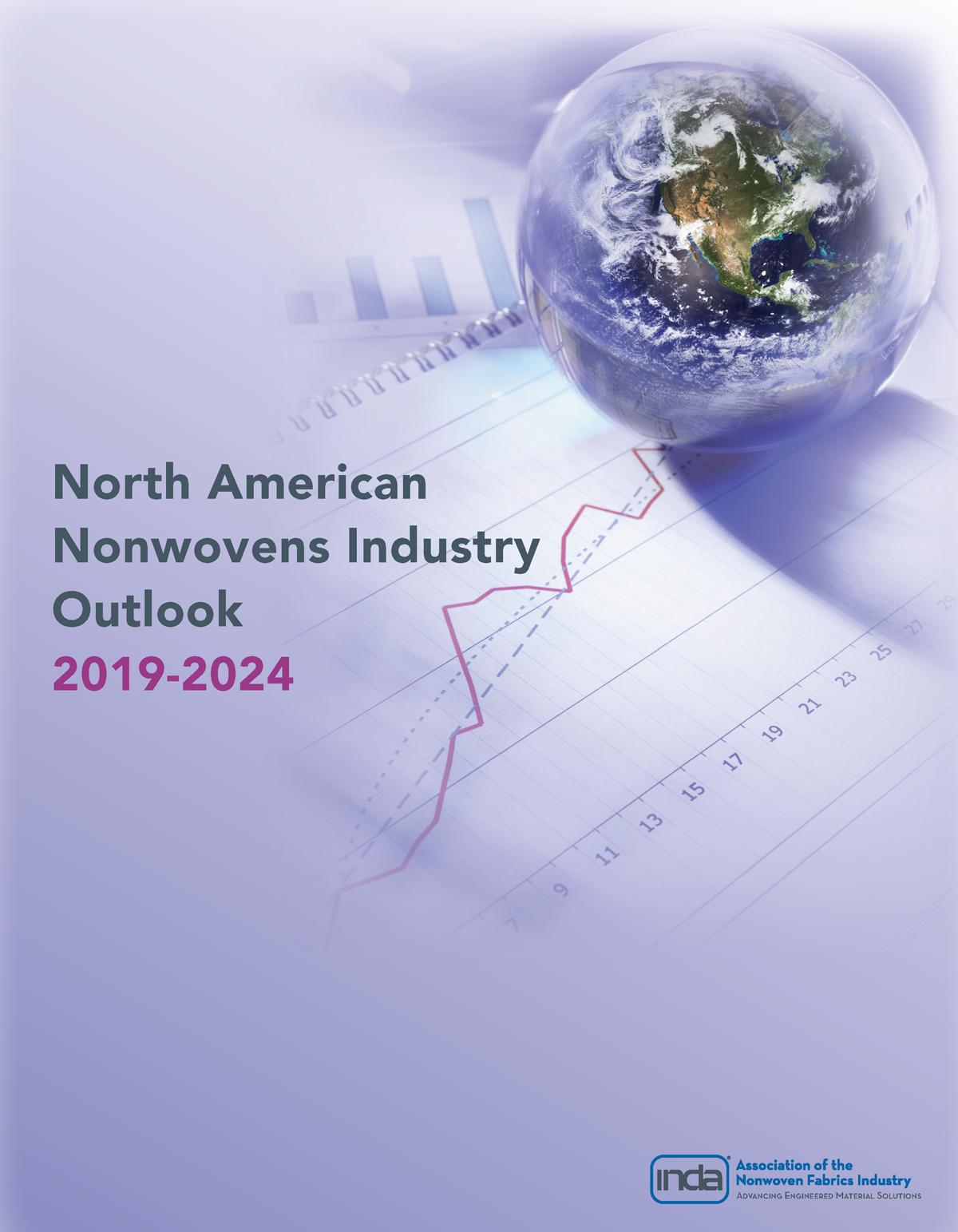 The Association of the Nonwoven Fabrics Industry (INDA) has released a new industry outlook report, North American Nonwovens Industry Outlook, 2019-2024, which provides analysis across end use markets through to 2024 and a comprehensive view of the total North American nonwovens industry.
The report provides insight into the overall impacts of Covid-19 through to 2024 and gives details of overall markets based on an in-depth combination of primary and secondary research. It also provides baseline economic and demographic trends and forecasts, significant drivers of demand within the North American nonwovens industry.
The report develops industry consumption figures by sales, units, square metres, and tonnage for nonwoven materials in end use markets and their subcategories for 2014 and 2019 and provides a forecast for 2024. It explains industry trends and drivers within each of the end use markets and defines and clarifies end use market segmentation and production processes to provide greater precision in categorising the industry.
The 350-page report is available to INDA members and non-members here.