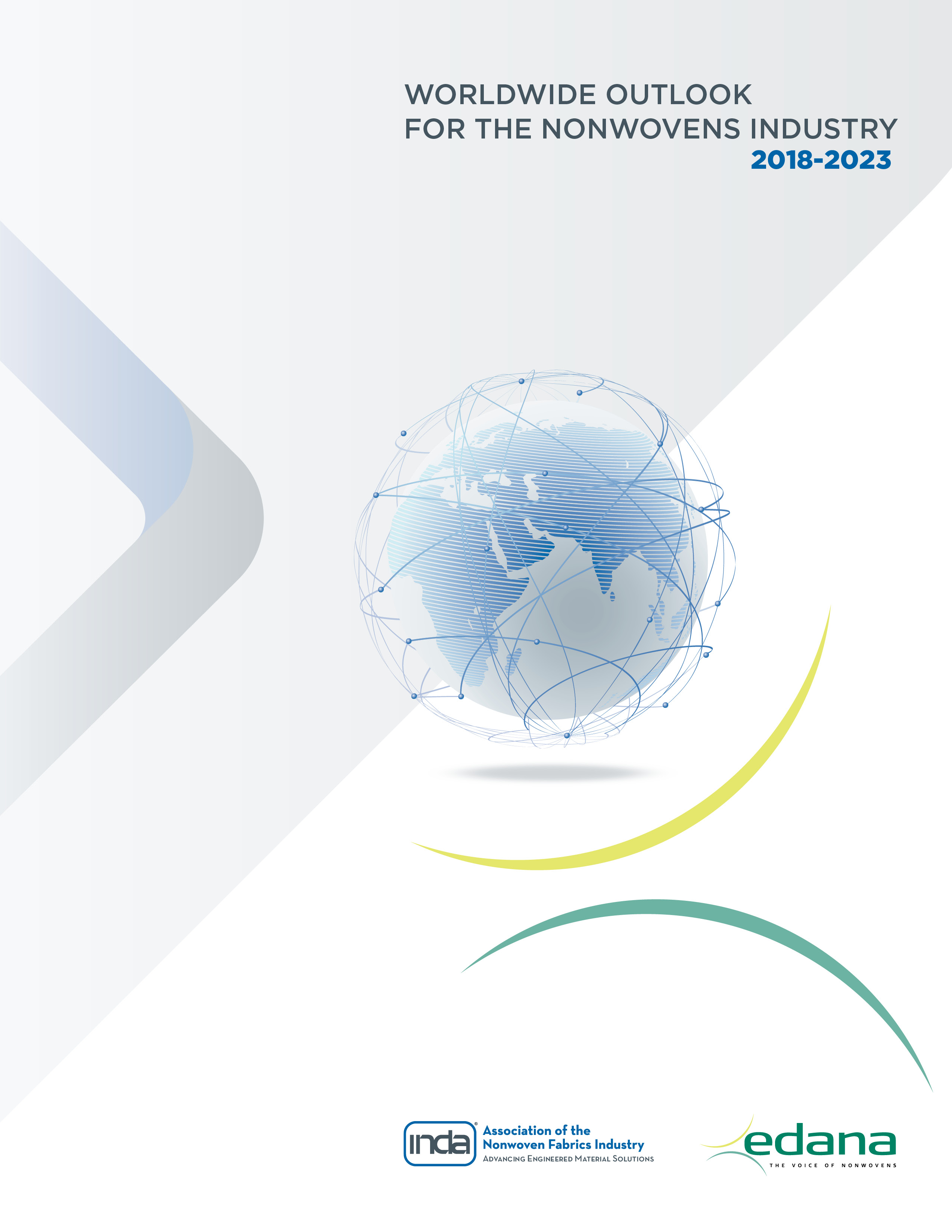 A new report published by the two leading nonwoven trade associations, INDA and EDANA, forecasts strong market demand for nonwovens materials over the next five years.
The sixth edition of the report, entitled Worldwide Outlook for the Nonwovens Industry, 2018-2023, is now available to purchase from both the Association of the Nonwoven Fabrics Industry (INDA), and the international association serving the nonwovens and related industries (EDANA).
Among the highlights of the report:
In the period 2008–2018 production increased 5.7%, led by growth in spunbond/spunmelt and dry laid hydroentanglement.  
China leads the growth in production, adding an additional 3.3 million tonnes from the end of 2008 through to 2018, representing a 10.8% annual growth rate.
The new report provides in-depth information and analysis of global nonwoven macro drivers, supply and demand forecasts, along with statistics and regional trade analysis. There is also detailed regional information and forecasts on production, technology and investment requirements for North America, Greater Europe, Asia and the South America region.