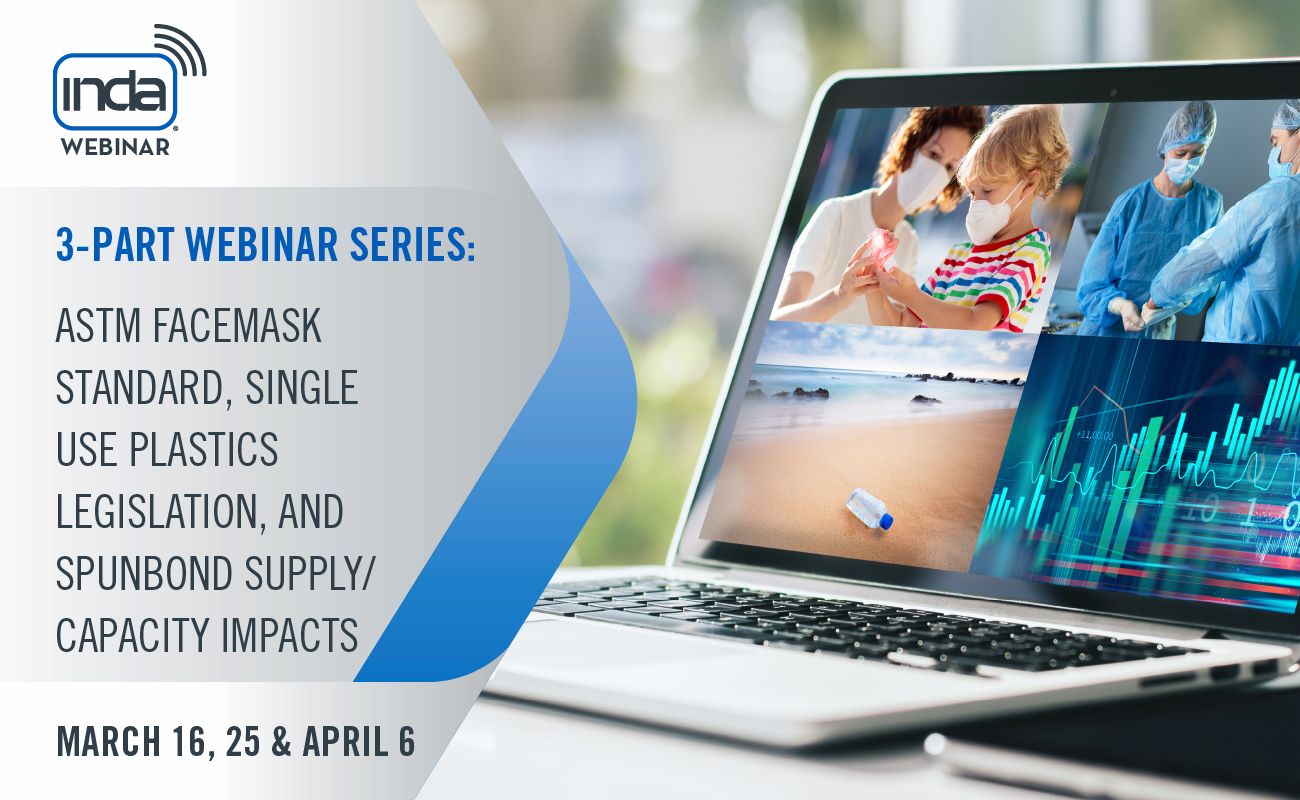 The Association of the Nonwovens Fabrics Industry (INDA) will hold a new series of three one-hour webinars on the most critical issues facing the North American nonwovens industry and they will take place on 16 and 25 March and 6 April.
The topics that will be covered are facemask performance standards, single use plastics (SUP) legislative policy issues, and industry impacts from recent capacity announcements in Spunbond/Spunmelt/"Spunlace" caused by the Covid-19 demand for wipes, medical gowns, and facemask materials.
The one-hour webinars will all be held at 11.00 am Eastern Daylight Time (EDT) in the US and details are as following.
1) Date: 16 March
Subject:  The new ASTM performance standard for general public face masks and the resultant design/product opportunities.
Presenters: Dave Rousse, president, INDA, and Jeff Stull, president, International Personnel Protection, Inc.
2) Date: 25 March
Subject:  Plastics concerns and the nonwovens industry.
Presenters: Dave Rousse, president, INDA, Jessica Franken, director of Government Affairs, INDA, and Tom Carlyle, Nonwovens commercial manager-Americas, Lenzing AG.  
3) Date: 6 April
Subject:  Spunbond/Spunmelt/"Spunlace" capacity/demand scenarios prompted by Covid-19.
Presenters: Brad Kalil, director of Market Intelligence and Economic Insights, INDA, and Dave Rousse, president, INDA 
More information is available on the INDA website.