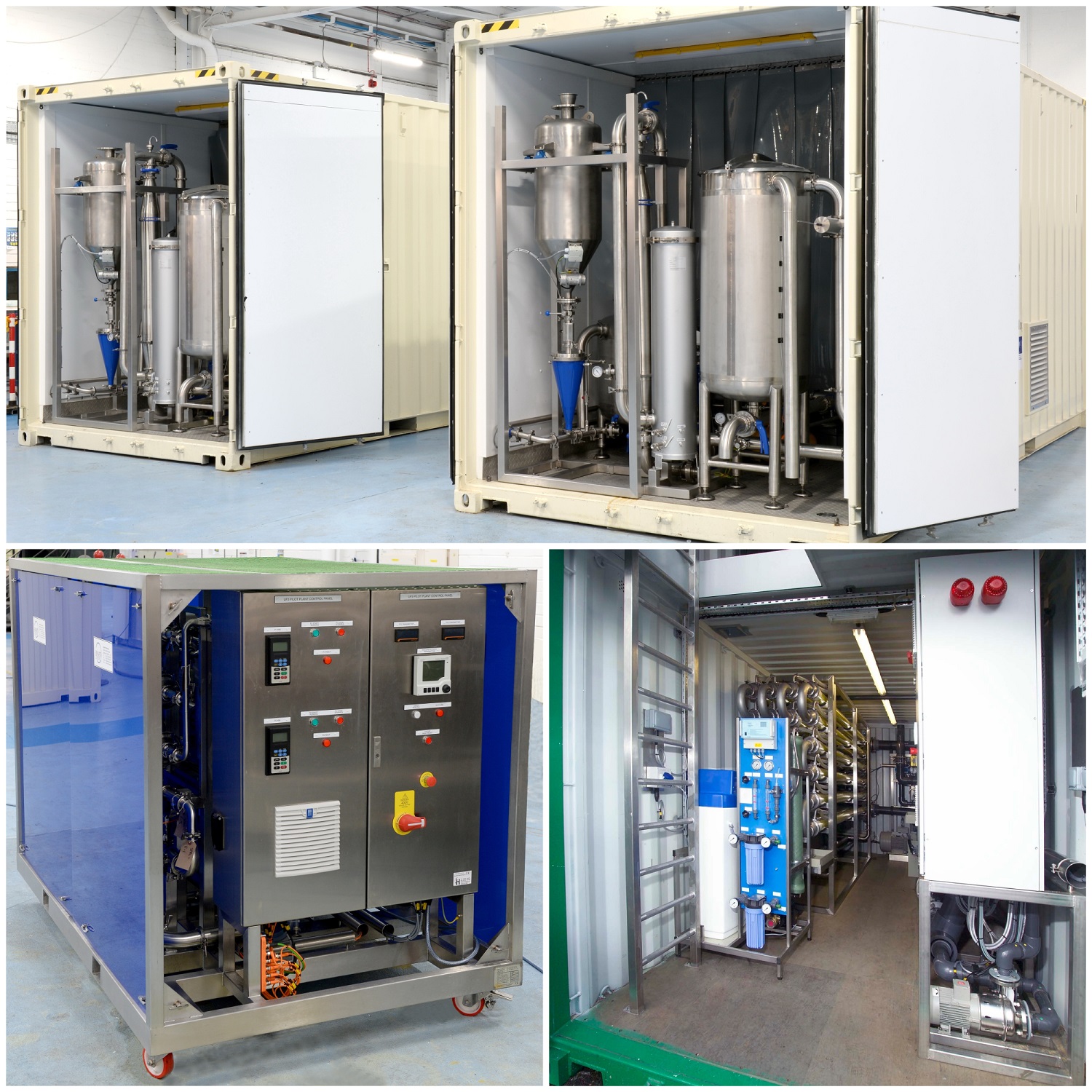 Axium Process is seeing an increasing demand for stand-alone containerised systems which are becoming a mainstream option for applications across all industry sectors. 
The type of installation ranges from clean room systems, water processing and filtration applications to digestate, leachate and effluent treatment. The quick to install, self-contained process requires minimal infrastructure and civil engineering.
The secure, portable systems can be easily transported or re-located, even to remote destinations, and allow control of quality during construction and the ability to conduct pre-delivery preparation and commissioning procedures. The company says that this allows reduced installation time on-site and often freedom from planning permission.
Axium Process is a UK-based hygienic process system manufacturer, which specialises in the design and build of containerised systems to suit specific site parameters and conditions.  The systems can be designed as either manual or fully automatic in operation using state PLC control with live data logging and remote access options.