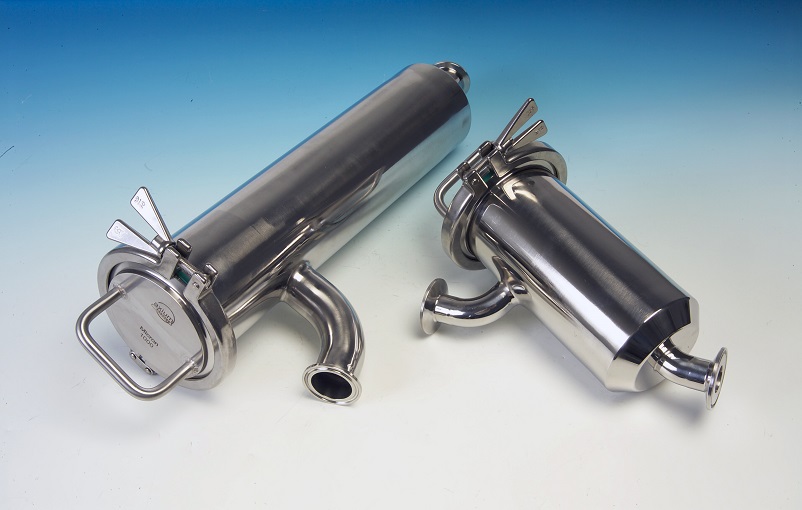 Axium Process recently supplied a number of 316L stainless steel pure-screen filters to honey producer, Hilltop Honey. The recent implementation of Axium's wedge wire filters is to remove hive debris, which includes wort and fragments of wax, that occur naturally during the extraction process.
"Axium's pure-screen filter is well suited for viscous products and offers a large surface area that results in lower frequency cleaning" states Hilltop Honey's general manager, "The filter is adaptable allowing the use of interchangeable elements with different micron ratings, making it a flexible solution for a number of operations throughout our process. The use of Axium's filters ensures that we can effectively remove any debris whilst retaining the world-renowned properties that naturally occurs within honey".
Customisation Axium's filters range from 5 micron up to 8000 microns as standard and can be customised to suit site specific or process requirements, from pump and instrument protection to critical applications where filter failure or collapse is not an option.  The range, which includes standard, compact, 90° and in-line options, is available with interchangeable stainless steel wedge wire, sintered mesh and perforated tube screens.
Axium Process is a filtration specialist providing bespoke hygienic engineering design, customised stainless steel fabrication and system solutions that include filter skids and multiplex filter systems, fully optimised CIP systems, containerised membrane filtration systems, mixing skids, mobile pump skids and ion exchange units.