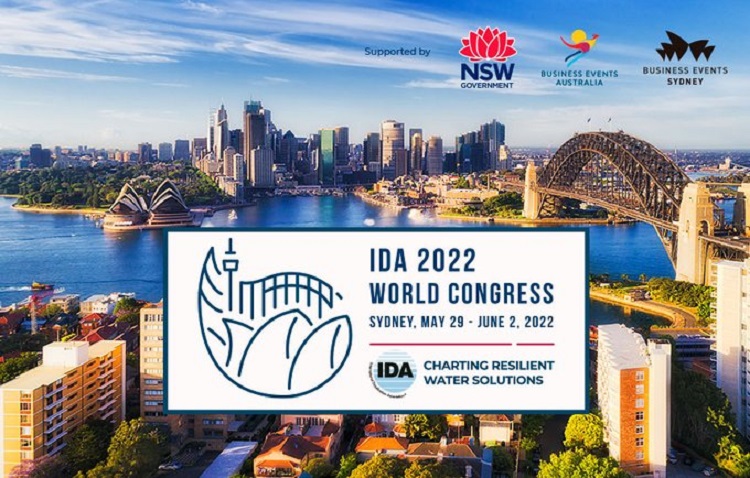 The International Desalination Association (IDA) has called for extended abstracts for its 2022 World Congress on the theme of Charting Resilient Water Solutions.
The 2022 World Congress will take place at the at the International Convention Center Sydney (ICC Sydney) from 29 May–2 June 2022 and the extended abstract submission deadline is 15 September 2021 and abstracts can be submitted here. 
The 2022 IDA World Congress and Exhibition will provide knowledge-sharing and interaction for participants on both technical and business topics, related to the use of desalination and water reuse solutions to ensure a secure water future. The IDA says that to secure a sustainable future, we need to chart progress towards resilient processes, technologies and communities. Desalination and water reuse provide solutions to efficiently meet the growing demand for water and threats to water security.
The centrepiece of the Congress is its Technical Programme which covers all aspects of desalination and water reuse as solutions to ensure water sustainability. With more than 300 papers among ten technical topics and multiple sub-topics, the Technical Programme will explore a broad range of desalination and water reuse technologies, practices, and experiences worldwide.