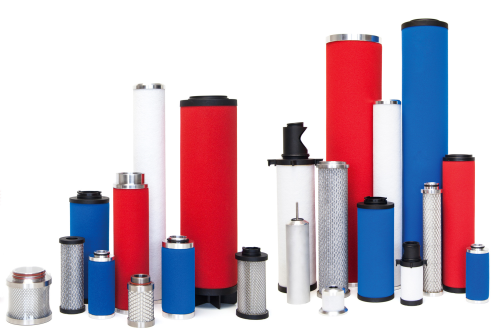 The Hi-line elements available cover not only the compressed air (both coalescing and drying operations), together with the vacuum and breathing-air quality markets, but also the liquids filtration requirements as associated with the chemical, processing, hydraulics, water, medical, breweries, dairies, pharmaceutical and many general food processing establishments.
It is important that these essential filtration components are regularly replaced at recommended service deadlines to prevent potential damage to downstream capital equipment and/or interruptions to production line outputs. The Hi-line 'one-stop' filtration service covers the supply of both original OEM filtration elements, as well as its own manufacture of highly-economic alternative cartridges.
Experienced plant engineers are aware that regular maintenance using OEM original equipment cartridges can prove expensive. However, Hi-line says growing numbers are turning to the company's proven experience in manufacturing 'copy exact' alternatives to these OEM filters, taking advantage of prices that can be up to 75% less, all without any detriment to build quality, performance or service life expectancy.
Among the many additional benefits of alternative filter elements from Hi-line are high flow rates, good dirt holding potential, low differential pressures, less oil carry-over and long service life, according to the company.