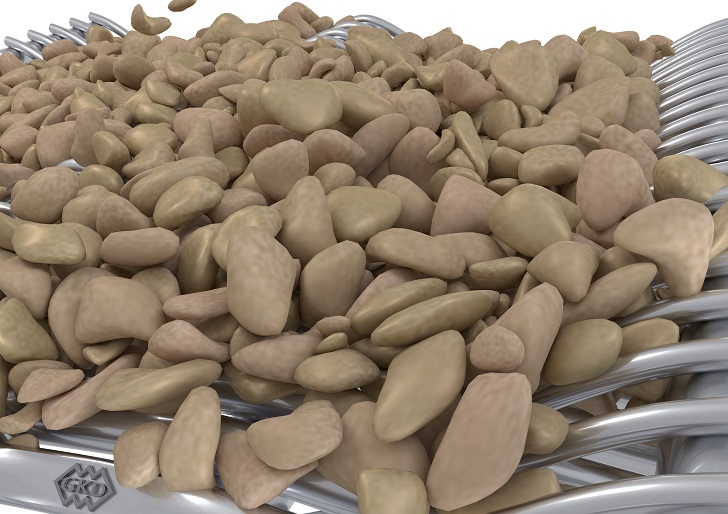 With the three-dimensional high-performance mesh, GKD offers a filter medium which has high flow capacity and retention rate.
Its development was based on a comprehensive experimental study on erosion behavior in pipelines. The Porometric mesh is a direct response to the finding that a higher volume porosity of the deployed filtration mesh reduces the local speed in the pore and thereby also the erosion.
Through simulations and design studies, GKD developed a mesh weave with rectangular pores, which offer increased porosity and air permeability. Given the same volumetric flow, the three-dimensional weave reduces the local pore velocity by up to 40%.
However, the flow rate is increased significantly compared to conventional meshes. As such, the design-related porosity of over 70% with the same separation rate offers a permeability that is almost double that of standard commercial filtration meshes. At the same time the three-dimensional slit structure of the Porometric mesh separates particles falling within the requisite separating limits quickly and reliably.