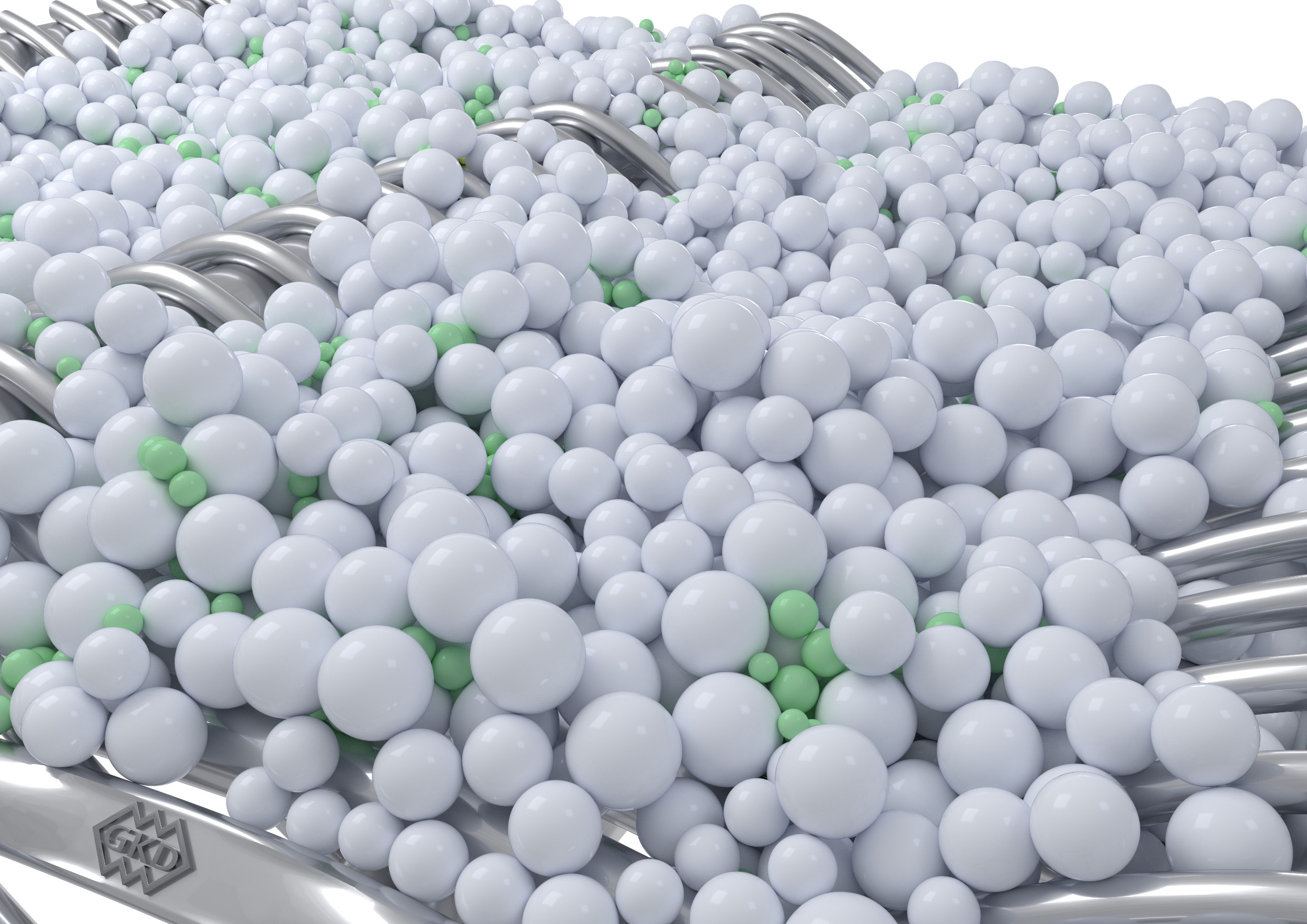 GKD will showcase its portfolio of filtration mesh solutions for the treatment of waste and process waters at IFAT 2018 in Munich on 14-18 May.
ODW6, the company's latest plain dutch weave product, is designed for micro filtration at large-scale water processing operations. Its weave, featuring slot-shaped pores on the mesh surface, is said to guarantee reliable filtration of all particles > 6 µm. The ODW6 meshes also offer a long service life thanks to their low clogging tendency and good cleaning properties and are currently part of a research project sponsored by the Federal Ministry of Education and Research (OEMP) to filter out microplastics at sewage plants. The ODW6 belts are capable of filtering out twice as many particles as the ODW20, the previous standard, GKD states.
The company's second focus area at IFAT is a measuring basket which facilitates defined, fractionated sampling to check microplastic loads. The modular system was developed in cooperation with TU Berlin by combining up to six leakage-free filter elements with various filtration rates on top of one another. The modules are equipped with mesh that is matched to the testing environment and objective. The overall size and diameter of the basket matches those of the standard filters used in drains, meaning that they can simply be replaced. As well as sampling in various particle size classes, it is also possible to perform flow rate measurements online. 
GKD's third focus at IFAT is an extension of the Porometric mesh product range. The open, three-dimensional design of the Porometric high-performance mesh is said to offer three times greater permeability than conventional meshes. For water filtration, the mesh is available with pore openings of 20 µm and 25 µm, and versions up to 100 µm are under development. A study undertaken by the Karlsruhe Institute of Technology (KIT) concluded that Porometric displays significantly better release properties and, at the same time, lower backwashing volumes than all other metal and synthetic 25 µm meshes examined. The lower pump performance required as a result of this reduces energy consumption.
GKD will present a purely plastic Porometric mesh for the first time at IFAT, which is reported to offer almost five times the flow rate that previous standard market synthetic meshes with 20 µm or 25 µm pores. The use of synthetic material also allows costs and weight to be reduced. For applications where the use of synthetic mesh complicates filtration due to static charges, GKD offers a hybrid version of Porometric up to 20 µm. This combines the advantages of metal and plastic in a single weave – the easy filtration and abrasion resistance of metal with optimized costs and a significant weight saving.