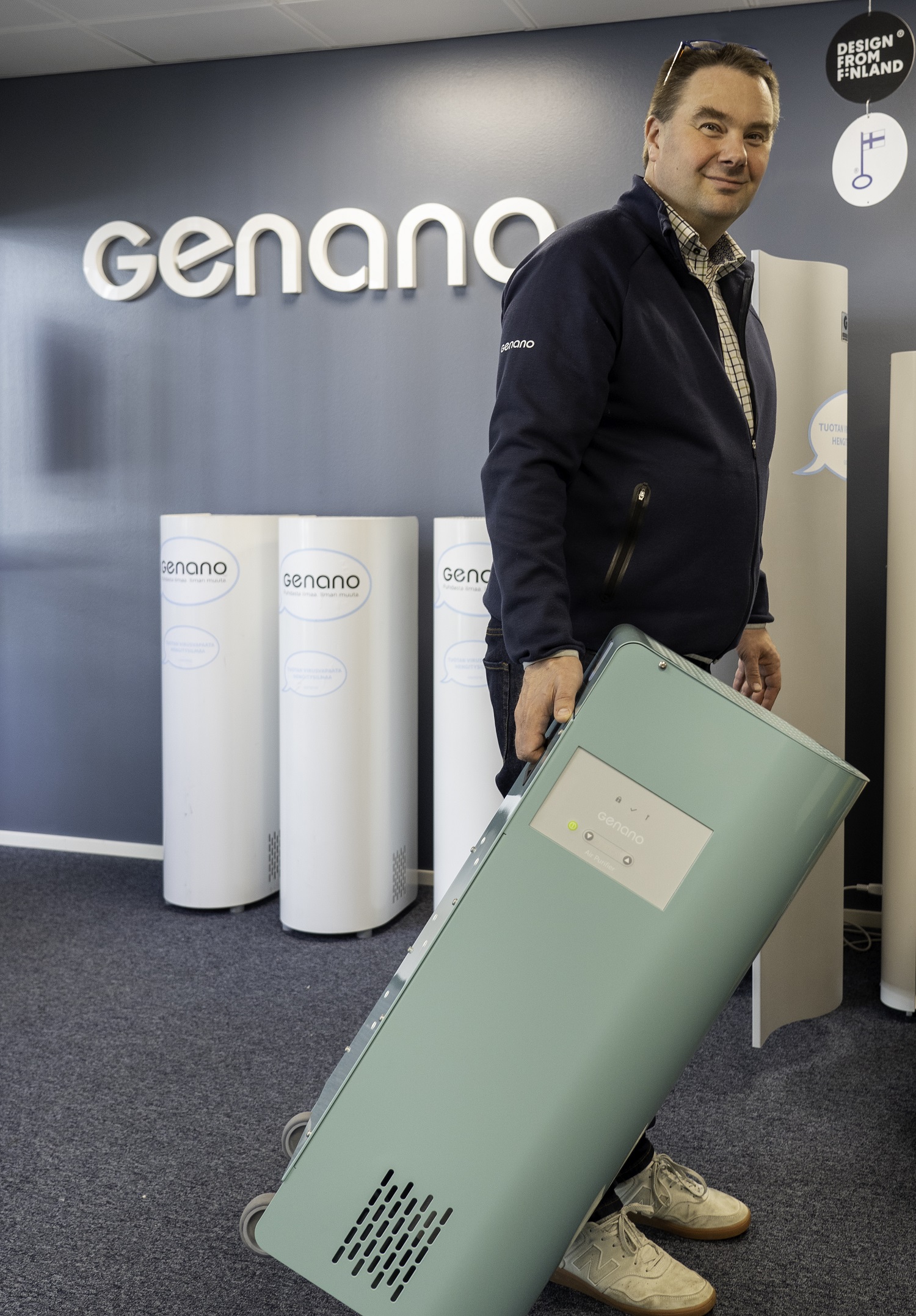 According to a recent scientific study by the VTT Technical Research Centre of Finland, air purification technology by indoor air purification specialists Genano can eliminate 99.999% of the bacteria and viruses in indoor air, removing ultrafine particles down to 0,003 µm.
Genano's air decontaminators use a patented cold-plasma technology based on powerful electronic air purification without any physical filters. Contaminated air is led inside the unit, where the negatively charged particles are attached to the positive collection surface. The particles are then destroyed with high voltage corona discharges. In the last step a 3-layer active carbon collector removes VOC gases and odours.
Niklas Skogster, CEO of Genano, said: "As the study conducted by VTT shows, the outgoing air is completely free from particles of all sizes, microbes, harmful gases and chemicals. There are no mechanical filters in the units that could be clogged, ensuring that the airflow is continuous at all times and that there is no need to change expensive filters." He added that running costs are also low, with the midsized Genano 350 using as much electricity as a conventional light bulb.