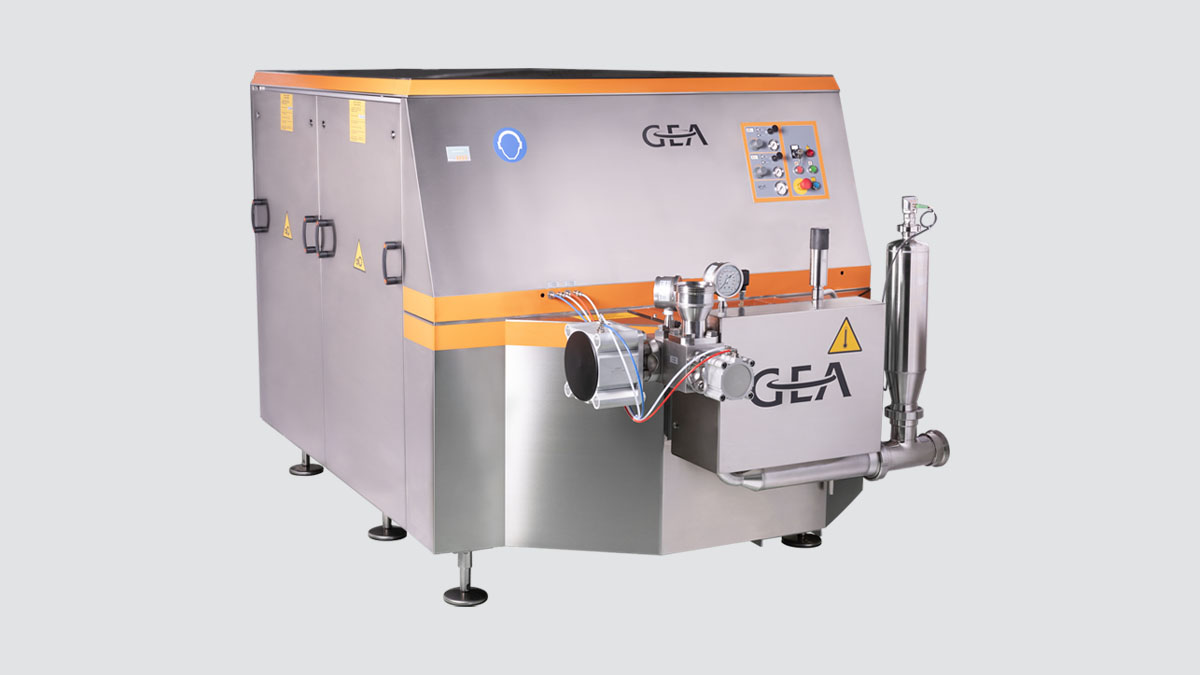 Two homogenisers have recently been added to the range offered by Düsseldorf-based GEA – both intended for the dairy, beverage, food, pharmaceutical, chemical and cosmetics industries.
The Ariete Homogenizer 3160 completes GEA's series for medium and large process lines. It operates at up to 1,500 bar, with a much increased flow rate between 200 and 1200 bar. Over 300 customisation options enable easy integration into any sanitary or aseptic process line.
GEA's second offering, the TriplexPanda Lab Homogenizer, is a three-piston tabletop unit for the treatment of emulsions, dispersions and nanoparticles for a wide range of applications.
Its ability to operate with a very wide range of products, including sticky or highly viscous emulsions, preparations with micro and nanofibers, as well as products containing pieces or crystals, makes it an ideal choice for product development and small production batches.
The unit is available in two versions for continuous operation: up to 400 bar with a maximum flow rate of 100 l/h and 600 bar for up to 60 l/h.