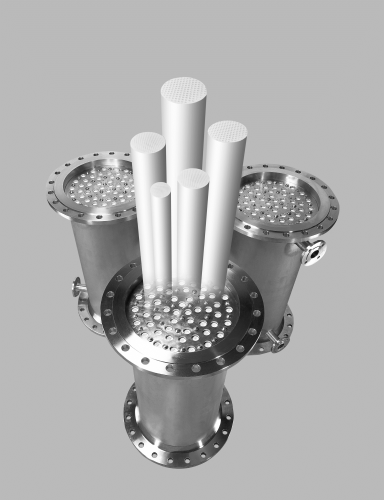 The GEA beer filtration system uses inert ceramic cross-flow membranes. The inert ceramic membanes mean there is no risk of contaminating the beer's taste. The process results in the highest quality beer without the need for filter aids such as diatomaceous earth, reducing the costs associated with procurement, handling and disposal of filter aids.
The ceramic membranes have a minimum service life of 10 and they can be sterilized.
GEA says that the Clearamic BeerFiltration unit can be adapted to the individual requirements of the brewing process and pays for itself after only a short time. Filtration with ceramic membranes has been successfully in the production of wine and fruit juice for years, the company reports.