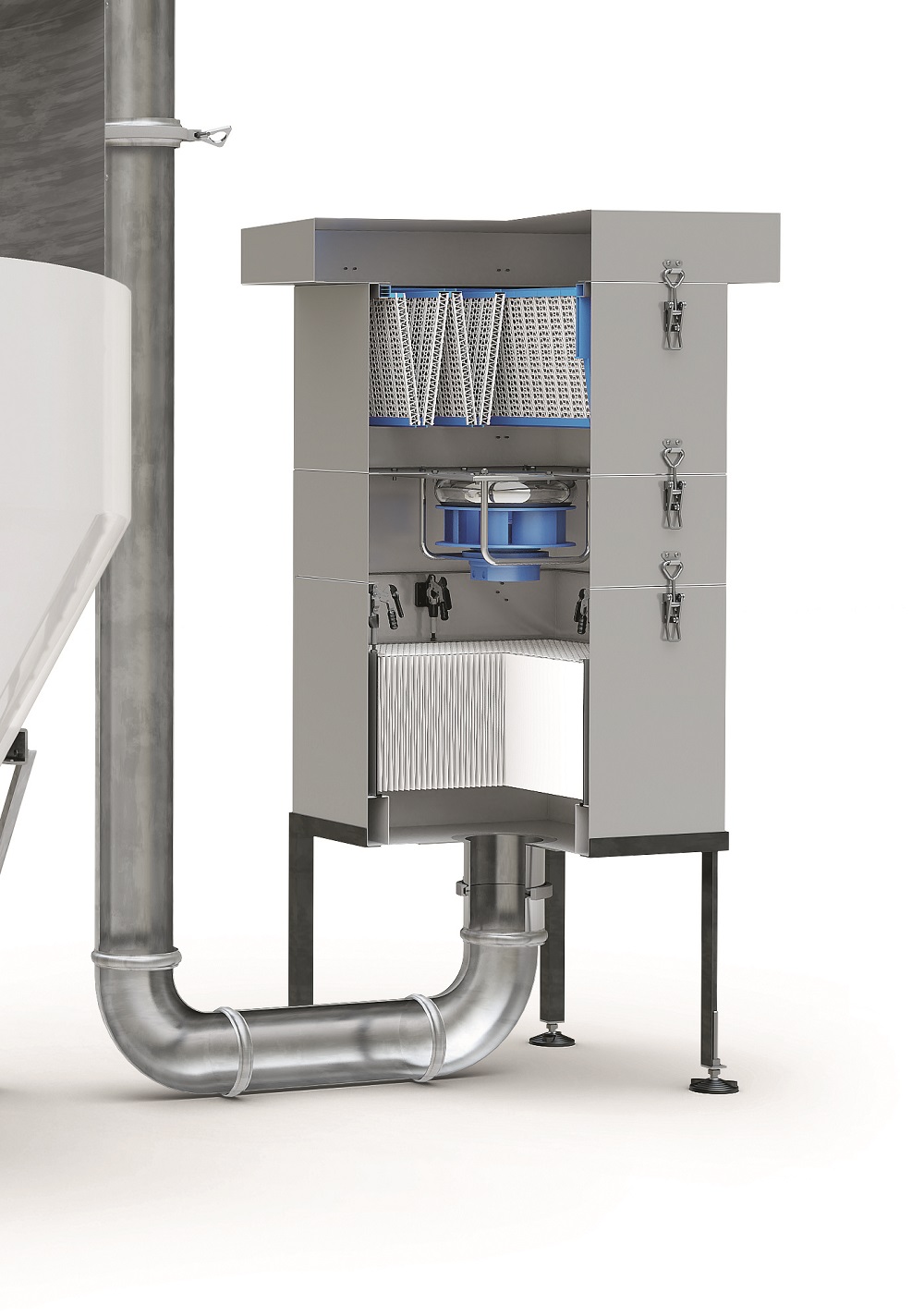 Freudenberg Filtration Technologies has introduced its TPU 500 tank pressure unit which prevents contamination from liquid foodstuffs during storage and filling, protecting products from spoiling.
The TPU 500 system creates a germ-free air blanket above the liquid raw, intermediate and end products. Gentle overpressure in the air blanket ensures that no impure outside air can come into contact with food even when emptying the tanks and silos.
The modular structure consists of fully welded stainless steel housing sections connected by locking latches. Each unit can be customised and its modular design makes it simple and safe to change the air filters. The continuous volume flow of the system is fully automatically regulated. The TPU 500 unit continuously monitors the change in pressure and indicates necessary filter changes to operators in good time.
Two filter stages consisting of strong prefilters and high-efficiency final filters produce the hygienic air quality. The exact filter configuration varies depending on the application and the local operating conditions. All the filter series involved are microbiologically inert and harmless in contact with foodstuffs.