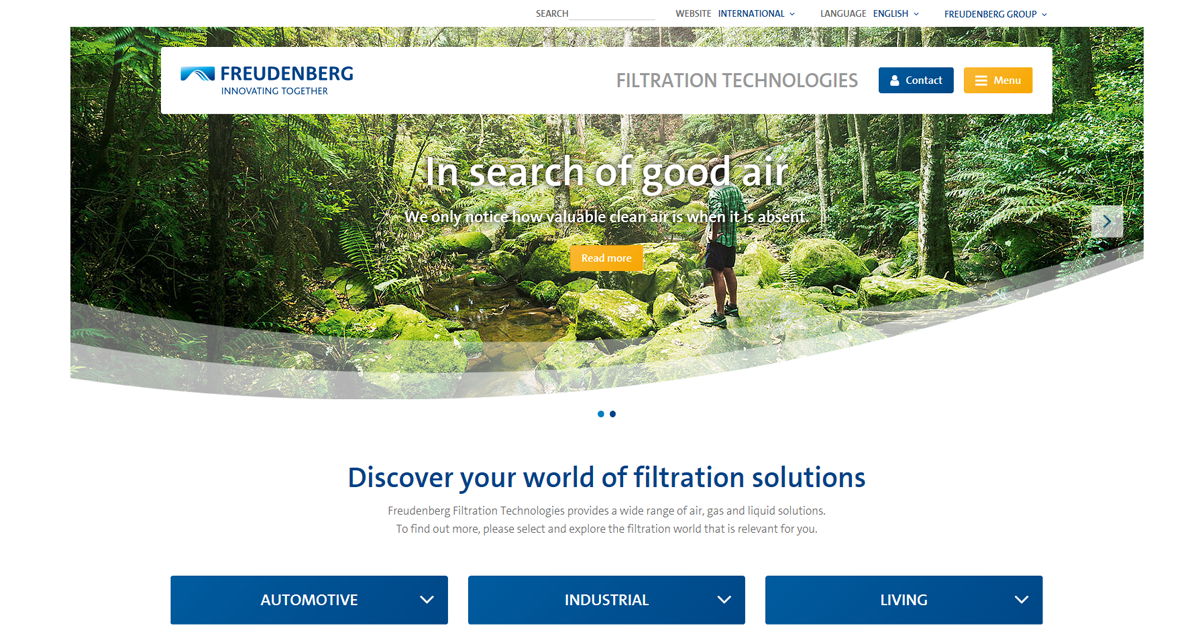 German manufacturer of air and liquid filtration solutions, Freudenberg Filtration Technologies, has recently unveiled its new website, which is divided into three distinct areas: Automotive, Industrial and Living.
The aim of the new website is to give better visibility of products and services with clearer menu navigation.The homepage offers translations in German and English, along with regional versions for North America and China.  In countries where Freudenberg Filtration Technologies is active, the company is working on country pages which will be available shortly.
The biggest change to the website is its division into three separate areas: Automotive, Industrial and Living. Each of these provides an overview of the applications and products provided by Freudenberg Filtration Technologies within that area.  The Automotive section revolves around global automotive trends and new mobility concepts, the industrial section is dedicated to Freudenberg's  solutions and services in air and liquid filtration and the Living section focuses on topics such as room air purifiers, household appliances and office equipment.
The new site provides a one-stop shop for customers, suppliers and all partners as an optimised  tool providing relevant content and technological updates.