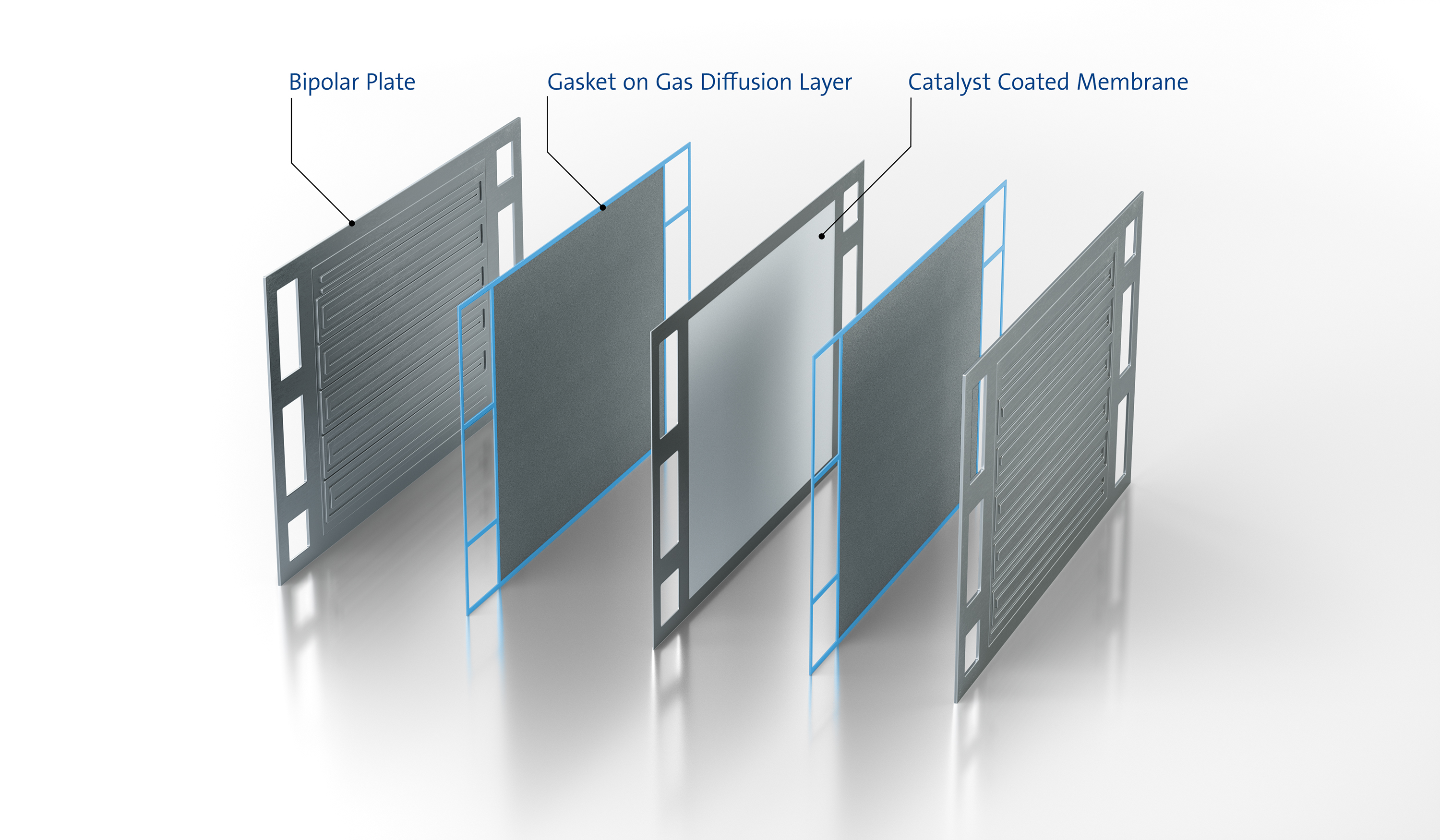 Freudenberg Sealing Technologies is responding to an increased demand for fuel cells in transport, heavy duty commercial vehicles and construction machinery, with the development of special seals that are attached directly to the gas diffusion layer to facilitate very thin cell designs.
Modes of transport are gradually being electrified and fuel cells are playing an increasingly important role in that process. In fuel cells, gas diffusion layers (GDLs) from Freudenberg ensure that hydrogen (as an energy carrier) and oxygen (as a reactant) are distributed across the polymer electrolyte membrane (PEM) as evenly as possible. The more homogeneously the gases flow into the membrane, the more electric current is generated onboard a fuel cell vehicle.
GDLs are becoming thinner to minimise installation space and achieve the best possible heat transfer. Freudenberg Sealing Technologies' special seals are attached directly to the gas diffusion layer to facilitate that. They seal the outer area of the PEM, so the edge of the membrane does not require reinforcement.
The membranes for the gas exchange need to remain uncontaminated to extend the fuel cell's operating life. In addition, the gases must not escape into the environment and the hydrogen must not come into direct contact with the oxygen, which makes it essential to securely seal the gas diffusion layer.
As part of a new Freudenberg Sealing Technologies sealing concept, an elastomer seal, especially developed for use in fuel cells, is applied directly onto the gas diffusion layers during the injection molding process. The layers handle the fine distribution of gases and other tasks such as the transport of heat and water on both sides of the PEM. This then forms a compact and secure sealing unit with the gas diffusion layer that it encloses.