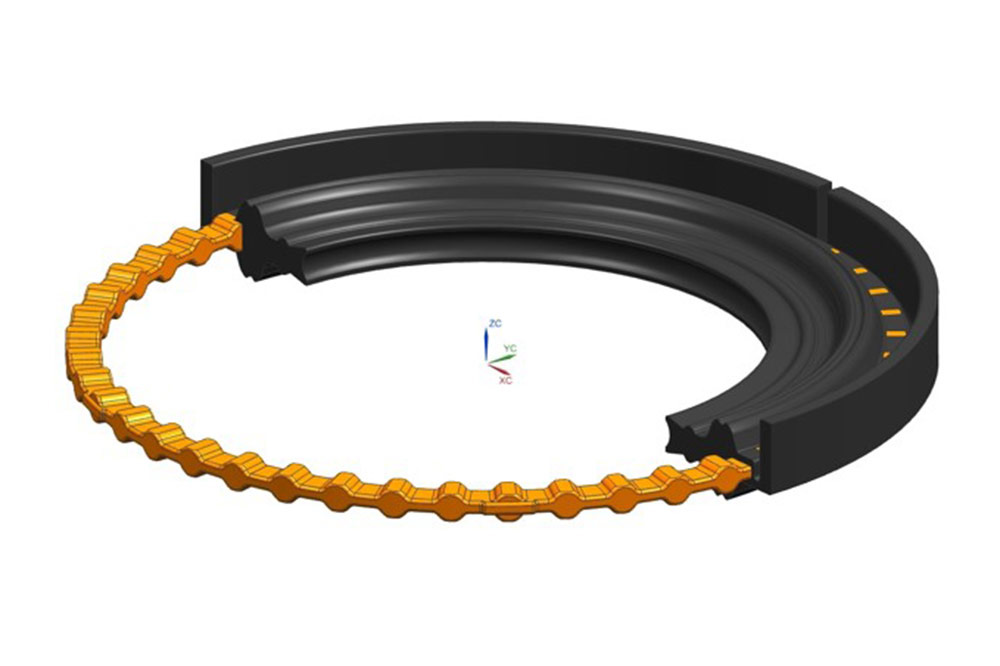 Freudenberg Sealing Technologies (FST) has released a series of new clamp seals that ensure fast, secure and hygienic tube connections in food and beverage production machines that are required to operate on a continuous basis.
Available from authorised distributor Dichtomatik Ltd, the new clamp seals eliminate the need to convert connections to a hygiene flange and avoid over-compression into the interior of the tube connection.
FST developed the seals because of a lack of pre-defined compression provided by conventional alternatives. In addition, the industry's lack of guidelines for torque and force application during mounting mean it can be challenging to achieve the optimum amount of sealing element compression. Any part of the seal protruding into the product space not only reduces the internal tube diameter, but prevents effective cleaning, a critical factor in the food and process industries.
The new clamp seal from Freudenberg has been developed to suit tube connections in accordance with DIN 32676, ASME BPE or ISO 2852. The seal's structure has a special plastic component so that a defined stop is created preventing over-compression and unwanted extrusion into the line's interior.